While the title of fitness manager or director may sound appealing, the unique tasks and challenges you will face are very different from the responsibilities you have as a personal trainer or group fitness instructor. The skills required to be a trainer or instructor don't necessarily translate into being a successful manager. In reality, making the tough decisions isn't always the most glamorous job. At the same time, calling the shots to create change in a world where obesity rates are continuing to rise can be extremely fulfilling.
So, how do you know if you are ready to make the move into management and lead a team?
Let's take a brief look a few requirements of management to help you answer that question.
#1. You have a desire to lead others and create synergy.
Successful managers understand that their most important focus becomes the team they have assembled and cultivated. You will likely be in charge of hiring, training, supervising and ensuring each team member works to hit the goals you have helped create. While member retention remains the overall goal, pouring energy into hiring people with the right attitude and aptitude is critical. The time you spend supporting and encouraging them to do their job with energy and enthusiasm will in turn translate to member retention. Creating a team atmosphere among employees that largely work independently frees up energy you can then spend on other responsibilities. And you'll have your work cut out for you: In today's workforce there is a wide variety of both personalities and generations. You may have both Baby Boomers and Millennials on your team, so learning communication techniques for each generation is in your best interest.
#2. You know your strengths and really feel you can make a difference.
The responsibilities of a manager vary depending on the company's mission and organizational structure, but understanding your role and where your strengths lie is critical for success. Are you expected to be the visionary of the program and create unique programs, services and offerings? It certainly helps to have a creative mind that can generate a lot of ideas! Or are you tasked with executing the vision of management above you? Are you there to train existing team members, carry out the programs already in place, assemble reports and analyze statistics, run payroll and handle day-to-day operational tasks? Will you be calling all the shots and making tough decisions, and ultimately be responsible for the program's profitability? In most cases, your role will probably involve a blend of being both the visionary and executor. Regardless, strong organizational skills, attention to detail, and the ability to handle and prioritize often-competing tasks are all necessary to achieving results.
#3. You understand that a salaried
… Continue reading here.
Fitnovatives Blog — Courtesy "American Council On Exercise" (ACEfitness.org)
U.S. Marines with the 8th Marine Regiment and Romanian Soldiers of the 17th Mountain Troop Battalion conduct live fire exercises together. During the operati…
Video Rating: 4 / 5
[wpramazon asin="B003PAX5KE"]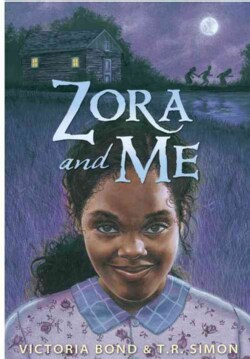 Winner of the 2011 John Steptoe New Talent (Author) Award!
Racial duplicity threatens an idyllic African American community in the turn-of-the-century South in a dazzling debut inspired by the early life of Zora Neale Hurston.

Whether she's telling the truth or stretching it, Zora Neale Hurston is a riveting storyteller. Her latest creation is a shape-shifting gator man who lurks in the marshes, waiting to steal human souls. But when boastful Sonny Wrapped loses a wrestling match with an elusive alligator named Ghost — and a man is found murdered by the railroad tracks soon after — young Zora's tales of a mythical evil creature take on an ominous and far more complicated complexion, jeopardizing the peace and security of an entire town and forcing three children to come to terms with the dual-edged power of pretending. Zora's best friend, Carrie, narrates this coming-of-age story set in the Eden-like town of Eatonville, Florida, where justice isn't merely an exercise in retribution, but a testimony to the power of community, love, and pride. A fictionalization of the early years of a literary giant, this astonishing novel is the first project ever to be endorsed by the Zora Neale Hurston Trust that was not authored by Hurston herself.
List Price:
Price: 12.13

Boost Your Water! 50 Calories 10g Protein 1g Sugar Post Workout Recovery Drink Mix 2 Gluten, Lactose Caffeine-Free 3 Naturally Flavored Sweetened 4 Whey Protein Isolate 5 Electrolytes, B-Vitamins Antioxidant Vitamin C Designed For Your Active Lifestyle.br As the innovators of whey protein powders since 1993, we strive to create products that evolve with your needs while being delicious, balanced for optimal health easy to fit into your daily routine. Designer Whey Protein 2GO keeps you going with fast-absorbing whey protein isolate, nutrients electrolytes for maximum post-workout recovery anytime, anywhere. Get Healthybr Designer Whey Protein 2GO can help you recover from exercise faster give you added energy. Take before, during or post-workout. Get Strongbr Exercise improper nutrition can deplete protein levels. Whey protein helps tone build leane
Price: $ 8.79
Sold by drugstore.com
---
---
If you want to lose weight, you're not alone. More than half of Americans desire to shed pounds, according to Gallup. This goal inspires people to take action in many ways, from increasing exercise to modifying meals. One thing many people do is skip breakfast in order to lower calorie intake. While this may seem […]