The demand for individuals with expertise in coaching skills and an understanding of how people change is on the rise. For many health and fitness professionals, this skill can enhance a current career, help transition into a new career, or add a new service to an existing business. While the fields of health coaching and behavior-change coaching are new and evolving, ACE has developed a general consensus and position on what it means to be a certified health coach versus a specialist in behavior change.
ACE Position Statement on Scope of Practice for ACE Certified Health Coaches and ACE-trained Behavioral Change Specialists
Because research has clearly demonstrated the value of coaching in helping people improve health behaviors, and because the United States is currently facing an epidemic of obesity, diabetes and other lifestyle-related diseases resulting from poor nutrition and physical inactivity, it is the position of the American Council on Exercise (ACE) that coaching services should be widely available in communities throughout the country, provided by both lay and professional coaches, and by healthcare providers with specialized training in coaching principles.
ACE believes that all professional coaches, who are primarily compensated in their role as a coach, should attain a nationally accredited professional certification such as the National Commission for Certifying Agencies (NCCA)–accredited ACE Health Coach Certification or other health coaching or wellness certification accredited by the NCCA or International Coach Federation (ICF). This is the highest standard of competence for a coaching professional and provides assurance to the general population that the coach has mastered foundational principles in coaching.
ACE recognizes that professional coaches, professionals from other disciplines who aim to integrate coaching into their work, and lay coaches will benefit from practical training and coaching skill development. The ACE Behavior Change Specialist curriculum prepares these individuals to greatly improve their communication skills and effectiveness in helping to coach clients toward effective behavior change. These skills may serve as an adjunct to another professional role, or they may help professionals or aspiring health coaches to improve the quality of their work. The Behavior Change Specialist training is not intended to replace an accredited coaching credential, and an individual who has completed the behavior change specialist training should not represent him- or herself as an ACE Certified Health Coach.
Ultimately, an individual coach's scope of practice is determined by state policies and regulations; credentials, education and experience; and competencies and skills. With that
… Continue reading here.
Fitnovatives Blog — Courtesy "American Council On Exercise" (ACEfitness.org)
Keep your baby healthy with exercise at My Gym in Bethesda.

Exercise your right to look great — and feel great — while on the go. Lightweight and easy to get around in, this workout-friendly jacket is perfect for running to the store or running a 5K. A warm Fantasy Men's Performance Jacket Exercise your right to look great — and feel great — while on the go. Lightweight and easy to get around in, this workout-friendly jacket is perfect for running to the store or running a 5K. A warm fleece inner-lining also lets you run in every season.
List Price: 34.0
Price: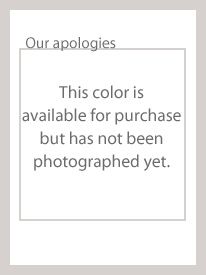 Adjustable resistance makes it ideal for both leg and arm muscle exercising. A five-function display indicates exercise time, revolution count, revolutions per minute and calories burned. Four anti-slip rubber pads prevent sliding and protect surfaces. Completely assembled and folds easily for storage. USA/import.
Price: $
Sold by Blair


CanDo Perf-100 economic bulk size roll is the best value for large clinics* The CanDo Perf 100 offers a true 100 yard roll of exercise band in a convenient dispenser box* The band is perforated every 5 feet* There are 60 5-foot exercisers in each roll* To prepare exercise band for use simply pull 5 foot length from dispenser box and separate perforation line by hand* No scissors are needed!* CanDo high quality latex resistive exercise band has been used in clinics for rehabilitation, conditioning and training since 1987* It has become a well known staple of many physical therapy programs* CanDo exercise band is an economic solution for upper and lower body exercise* Lightweight, compact and portable* Durable* Effective when used alone, or with handles and anchors* Color-coded according to the exercise band?s resistance* CanDo is licensed to use the Thera-Band color sequence so resistance level is easily identified* Available in 8 levels of resistance for progressive exercise* Levels range in order of strength from least to greatest resistance: tan, yellow, red, green, blue, black, silver, gold* Uniform width – each band is 5″ wide* CanDo low powder exercise band is made of natural rubber latex, which may cause allergic reactions* For those with latex sensitivities, there are latex-free alternative offerings of CanDo exercise band* Malaysia
List Price: $ 438.52
Price: $ 438.52
---
---
If you want to lose weight, you're not alone. More than half of Americans desire to shed pounds, according to Gallup. This goal inspires people to take action in many ways, from increasing exercise to modifying meals. One thing many people do is skip breakfast in order to lower calorie intake. While this may seem […]