If you're like most of our clients, you want to start your New Year off right and kick your health into high gear by improving your diet. Although you may be tempted to completely overhaul your diet, it's unrealistic to make a lot of changes all at once (cutting out sugar, salt, processed food, white breads, etc.) and expect yourself stick to all of the changes, especially over the long-term. For the best long-lasting results, it's better to pick several, achievable dietary changes that reap results, rather than try to change your entire diet at once. Making manageable changes will help you to stick to them and by next year, you won't find yourself wanting to completely revamp your diet again.
Here are four ways to transform your diet and get on the healthy track without having to change every single food you put in your mouth. 
1. Add veggies to EVERY meal.
Veggies are packed with fiber to fill you up with very few calories. Plus, they're nutrient powerhouses, packed with phytonutrients and anti-inflammatory compounds, so they're a sure-fire way to instantly improve your health, assist in weight loss and fight disease. Breakfast is typically the hardest meal for people to include veggies, so here are three ways to add a veggie punch at breakfast: 
Kale Recharge Smoothie: This smoothie is perfect for helping to neutralize toxins (kale aids the liver in both phases of its detoxification process) and for flushing bloat (thanks to its powerful nutrients, water and potassium). Drink this with your breakfast and you'll get kale and carrots first thing in the morning.
Healthy Green Detox Smoothie: Start your day off with this spinach-rich smoothie. The pineapple and avocado make it sweet and creamy, and the spinach is surprisingly mild so you actually can't even taste it. Combine the smoothie with some protein like Greek yogurt or eggs, or add protein powder to the smoothie.
Egg and Mozzarrella Breakfast Pizza: This healthy version of pizza boasts mushrooms, onions and peppers, and is just 190 calories. 
2. Limit alcohol to two drinks per week.
For those with an active social calendar, this can be the hardest one. But alcohol taxes the liver (and the entire body) in a major way. When it comes to a healthy diet, one of the biggest issues is that alcohol adds a lot of calories and makes you feel hungrier, while also lowering inhibitions, so you care less about what you eat.
-If you're a social
… Continue reading here.
Fitnovatives Blog — Courtesy "American Council On Exercise" (ACEfitness.org)
http://articles.mercola.com/sites/current.aspx Natural health physician Dr. Joseph Mercola together with Dr. Eric Goodman demonstrate how to do the Foundatio…
[wpramazon asin="B00PJ7U8EM"]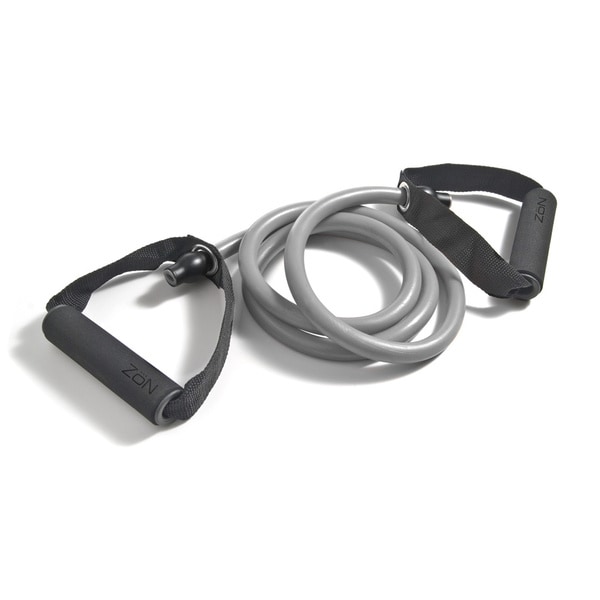 Resistance tubes are one of the most effective forms of exercise for performing lower body, upper body and core conditioning. Whether your goal is building lean muscle mass or shedding excess body fat, ZoN Resistance Tubes will help you reach your goals. Use the tubes to burn fat through high-rep, low-resistance exercises, or to gain lean muscle mass through low-rep, high-resistance exercises. Isolate individual muscles or use as a full range of motion exerciser. Resistance tubes provide a safe, proven, do-anywhere routine to build strength and improve tone; no bulky metal weights needed. Compact and portable. Great for travel and home use Break-resistant latex material provides consistent stretch, ideal for resistance training, aerobic endurance and rehab Handles can be placed under the foot or around the ankle for a variety of exercises Anti-sweat, high density foam handles provide a comfortable yet firm grip Brand: ZoN Model: ZNBK-RSTB Materials: Latex Color: Black Dimensions: 8.25 inches long x 5.95 inches wide x 2.85 inches high Weight: 1 pound
List Price:
Price: 13.99

Dietary Supplement The First Diet Pill Specifically Designed For Menopausal Pre-Menopausal Women* Formulated to Increase Metabolic Rate* 2 Reduces Diet Fatigue* 3 Reduce Caloric Intake* Menopause: It s more than hot flashes mood swings. It s about gaining weight. You exercise. you barely eat. you still put on the pounds. But now, there s Estrin-D. The first only diet pill specifically developed to help real women lose weight. Estrin-D is formulated to increase resting metabolic rate, reduce caloric intake, boost energy levels increase stamina. Estrin-D helps overcome your unique physical emotional changes. So, for the first time. in a long time. losing weight is easy again. Estrin-D will change your life. Guaranteed.
Price: $ 29.99
Sold by drugstore.com
---
---
Several food and nutrition trends were in the spotlight this year, including the continued rise of plant-based diets, non-dairy ice creams and superfoods that are blasts from the past — legumes, apples and cabbage. It can be easy to experience nutrition whiplash in the New Year, but don't be a victim. Get a jump-start on […]