A new paper published in the Journal of Alzheimer's Disease provides evidence that cooking foods at high temperatures increases the risk of Alzheimer's disease. This study looked at the content of advanced glycation end products (AGEs) in national diets and clinical studies comparing and compared total AGEs to Alzheimer's disease rates.
AGEs are a group of compounds that are combinations of sugars and proteins and other large molecules. They can be formed in the body, and there is a large body of literature on AGEs and Alzheimer's disease. However, AGEs are also formed when food is cooked at high temperatures or aged for a long time such as in hard cheese. AGEs increase the risk of various chronic diseases through several mechanisms including increased inflammation and oxidative stress. They can also bind to the receptor for AGEs (RAGE). RAGE transports beta-amyloid proteins across the blood-brain barrier and contributes to the development of Alzheimer's disease.
Our newly published paper is the first that estimated the AGE content of diets from observational studies in various countries, which estimated the link between dietary factors and risk of Alzheimer's disease. For this purpose, the values for AGE for many types of food were taken from a study by researchers at the Mount Sinai School of Medicine in New York. They cooked 549 foods by different methods and measured the AGE content of the cooked food. They found that the higher the cooking temperature, the higher the AGE content. For example, 100 grams of raw beef had 707 kU of AGEs, but 100 grams of roast beef had 6071 kU.
To use their findings in our study, we obtained information from observational studies in which diet was assessed using food frequency questionnaires or from national dietary supply values from the Food and Agriculture Organization of the United Nations. We then used either a range of cooking temperatures or methods for the observational studies or an estimate of average cooking methods and temperatures for the national dietary supply data.
In typical national diets, we found that meat made the highest contribution of AGEs, followed by vegetable oils, cheese, and fish. Foods such as cereals/grains, eggs, fruit, legumes, milk, nuts, starchy roots, and vegetables generally make low contributions to the total amount of AGEs in a diet, either because they are generally prepared at low temperatures or since they comprise smaller portions of diets.
According to Drs. Jaime Uribarri and Weijing Cai of The Icahn School of Medicine at Mount Sinai, "This epidemiological study supports our previous findings in animals and humans of an important role for dietary AGEs in Alzheimer's disease. We found that mice kept on a diet high in AGEs, similar to Western diet, had high levels of AGEs in their brains together with deposits of amyloid-β, a component of the plaques characteristic of Alzheimer's disease, while at the same time developed declines in cognitive and motor abilities. The mice
… Continue reading here.
Diet And Weight Loss News — Sciencedaily
— Courtesy "Science News Daily" (ScienceNewsDaily.com)
MMA H.E.A.T. brings you former UFC middleweight champ Anderson Silva's complete UFC 183 open workout from the MGM Grand in Las Vegas, Nevada. Saturday will b…
Video Rating: 4 / 5
[wpramazon asin="B005CH0DT4″]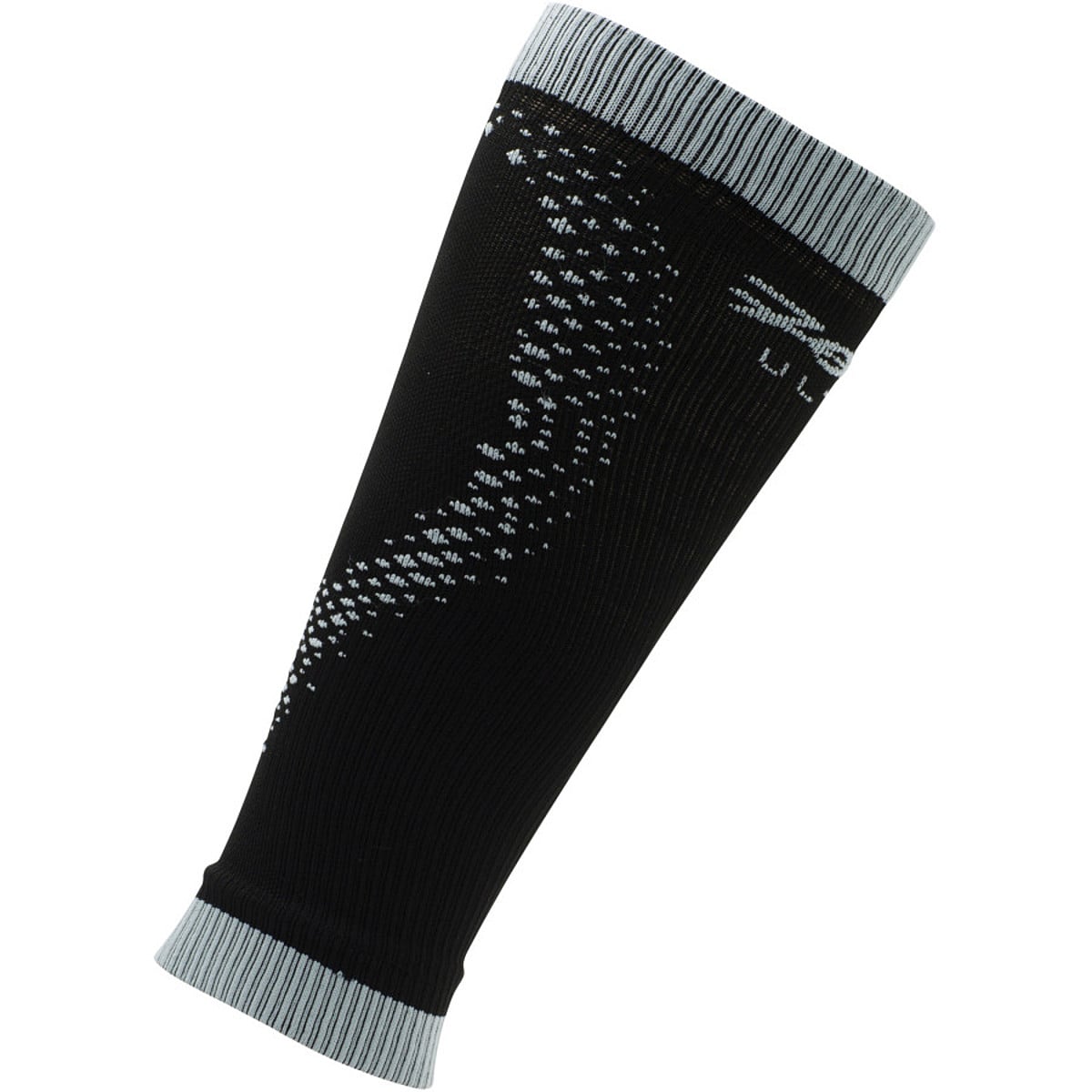 ZOOT's new Ultra 2. 0 CRx Calf Sleeves were designed to not only limit fatigue and reduce recovery time, but also to give you the convenience of wearing your favorite socks while taking care of those precious calf muscles. The Ultra 2. 0 CRx Calf Sleeves use ZOOT's CompressRX fabric to provide graduated compression. This material uses lightweight yarns that effectively transport moisture away from the skin, spreading it over a larger surface area so that it rapidly dries. The graduated compression in the fabric means that the compression strength is highest around the ankle, gradually reducing compression pressure toward the calf. Think of it as squeezing a tube toothpaste from the bottom-up. The strategic constriction of veins increases pressure and aids the flow of deoxygenated blood back to the heart. Additionally, compression is believed to limit the muscle damage and fatigue caused by vibration from repetitive ground impacts. Starting muscle recovery before your workout has ended isn't the only reason to wear these sleeves. Zoot uses BIOwrap construction throughout the sleeves, encasing your muscles in support to reduce impact muscle vibrations. This support helps reduce early muscle fatigue, shortening your recovery time. The Zoot Ultra 2. 0 CRx Calf Sleeves are available in the sizes 2, 3, 4, and 5 and in the colors Black/graphite, Pink Glow/black, Safety Yellow/black, and White/graphite. Please refer to the size chart for the correct size.
List Price:
Price: 39.95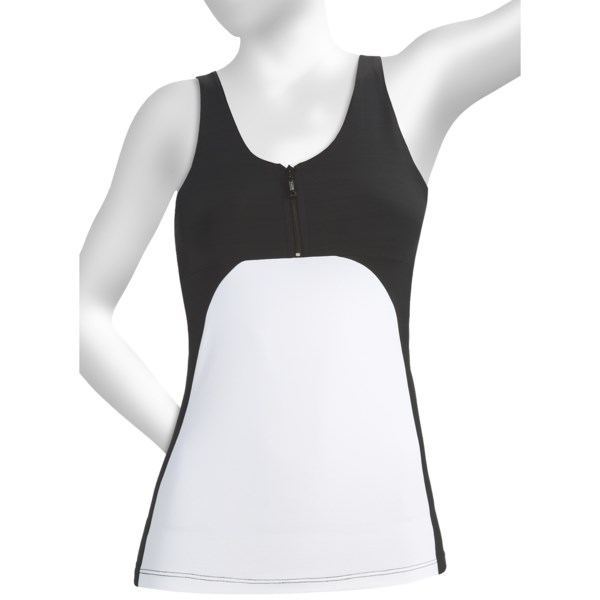 CLOSEOUTS. Body Up's Endurance tank top does what your traditional workout tank tops can only dream of. Ultrasoft, wicking nylon with compression goes the distance when you surge beyond your limits. Available Colors: BLACK/WHITE, WHITE/BLACK, BLUE/BLACK. Sizes: S, M, L.
Price: $ 58.00
Sold by Sierra Trading Post
---
---
Does your child get enough exercise? You can get your children more active with these 5 fun parenting tips.