"When you know the why, you are willing to try." Credit goes to the 2006 ACE Personal Trainer of the Year Jonathan Ross for that assessment. 
In the early days of personal training, the "fit folks" in the gym were asked to help the newbies. The programs these fit folks put together usually consisted of the exercises that worked for them, with little or no concern for the person they were working with. Many years, and outstanding certifications like ACE, later, we now know better. The workout we are giving to our clients is not our workout, but something that is tailored specifically to their needs and goals. If they understand why and how this program is custom-made for them, they will be more motivated and, therefore, more likely to succeed with their training. 
Finding Their WHY
Before we can program for our clients and explain to them why they are doing each exercise, we must understand why they are coming to us in the first place. The process of dissecting a client's goals can range from simple to challenging. If their goal is to lose weight, for example, we must help them break it down using the "SMART" principle.
Specific: How much weight do they want to lose?
Measureable: Will we measure progress with a scale, calipers, circumference measurements, underwater weighting or clothing size?
Achievable: Is this a goal this individual can actually achieve? How much work will it take to get to that weight-loss goal?
Realistic: Are they exceeding the ideal weight loss threshold of 1 to 2 pounds per week?
Time Bound: In what time frame will this goal be achieved? Is that enough time? 
Once we have "SMARTED" our client's goals, we now have an objective template to work with in our programing. But what about deeper layers of the goal? Why does this client really want to lose the weight? So she can look better for a trip to Cancun? So she can get off of blood pressure meds? To finally be able to play with her grandchildren? These deeper "whys" are by far the most important. 
Programming Around Their WHY
Now that we know the client's goal, have it "SMARTED" and hopefully have a deeper understanding of her reasons for coming to us, it's time to use that information for program design. This is what makes us more like artists than trainers.
It is very easy for trainers to Google a workout and give this program to all of their clients for the week; sadly, many trainers work by this routine. Unfortunately, they have removed the "personal" from personal
… Continue reading here.
Fitnovatives Blog — Courtesy "American Council On Exercise" (ACEfitness.org)
This is a simple vocal exercise to get any choirs vocal chords warm and ready for rehearsal. Dont Judge…Just enjoy.

Dietary Supplement Antioxidant-Rich Formula natural-source iodine wild remote-source kelp high-potency selenium NukeProtect is an ideal supplement for those needing optimal antioxidant support. The antioxidants found in NukeProtect have an ORAC profile six times more powerful than blueberries. NukeProtect also contains natural-source iodine from Northern Pacific wild kelp, as well as 110% of the recommended intake of natural-source selenium. NukeProtect antioxidant formula is the ideal addition to a healthy diet and exercise regimen. Vegetable gelatin capsules made from pine trees. Contains no animal products. *These statements have not been evaluated by the Food Drug Administration. This product is not intended to diagnose, treat, cure, or prevent any disease.
Price: $ 29.99
Sold by drugstore.com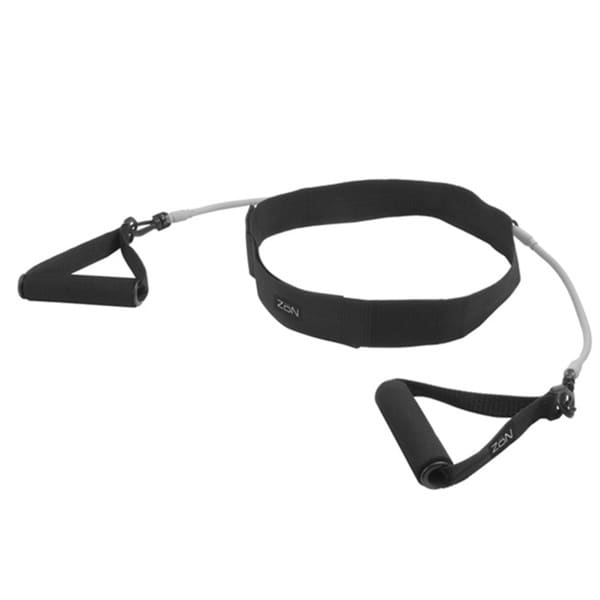 Get a powerful total body workout by walking with the ZoN Walking Belt with Resistance Tubes. The ZoN Walking Belt is designed to get the most out of walking for exercise routines by providing a total body workout. The medium strength resistance tubes replace the need for walking with hand weights. Walk and pump your way to improved cardiovascular health, muscle tone, and overall well-being for any fitness level. Belt has an adjustable web strap with hook and loop tape in the front for a custom fit, maximum belt size is 46 inches Medium weight resistance tubes include comfortable padded handles, resistance tubes are removable While walking or stationary, resistance tubes can be used to perform shoulder presses, shoulder raises, chest presses, tricep extensions and bicep curls as well as the normal walking arm pump motion Brand: ZoN Model: ZNBK-WLKBLT Materials: Neoprene Color: Black Dimensions: 8.25 inches long x 5.95 inches wide x 2.85 inches high Weight: 1 pound
List Price:
Price: 17.99
---
---
Several food and nutrition trends were in the spotlight this year, including the continued rise of plant-based diets, non-dairy ice creams and superfoods that are blasts from the past — legumes, apples and cabbage. It can be easy to experience nutrition whiplash in the New Year, but don't be a victim. Get a jump-start on […]