The end of the year is a great time to review and reflect on areas of growth or achievement. For those of us interested in fitness, whether as professionals helping others achieve their goals or as die-hard enthusiasts who enjoy working out, this is a chance to see if we've actually achieved the objectives we've been working toward all year long.
Centuries ago, Greek philosopher Heraclitus stated that "the only thing that is constant is change." This is especially true of our understanding of the human body and how it is affected by exercise. As 2014 draws to a close, it is worth taking a few minutes to review the research to see what we have learned about how exercise and physical activity can help us stay healthy and achieve our fitness goals.
Following are nine pieces of information that were either realized or validated during 2014. While some of these items are simply research-based evidence of what is common gym folklore, others are important findings that may cause us to fundamentally change how we use physical activity in our daily lives.
1. The time between individual heart beats is an indicator of higher fitness levels.
Known as heart rate variability (HRV), researchers have identified that measuring the period of time between individual heart beats is an important determinant of good health. In general, lower levels of stress allow for greater variability between heart beats. Therefore, individuals with high fitness levels and good health show a greater variability in time between heart beats when compared to de-conditioned individuals. A number of new biometric measurement devices can monitor both HRV and heart rate to identify signs of potential overtraining or health conditions that could derail the ability to achieve fitness goals.
2. Wearable technology to collect biometric data is playing a greater role in our lives.
From heart-rate monitors used by exercise enthusiasts to measure training intensity to the yet-to-be release Apple iWatch, wearable technology that allows us to monitor our health and fitness with real-time biometric data is rapidly evolving. As the technology becomes more effective at collecting data, it can help us identify the most effective types of physical activity to meet our needs, whether we want to train for an Ironman or simply improve our health.    
3. We have a greater understanding of how exercise can promote brain health and cognitive function during the aging
… Continue reading here.
Fitnovatives Blog — Courtesy "American Council On Exercise" (ACEfitness.org)
My new FREE BUTT APPLICATION FOR ANDROID https://play.google.com/store/apps/details?id=com.bulletbody.oneday&feature=search_result#?t=W251bGwsMSwyLDEsImNvbS5…
Video Rating: 4 / 5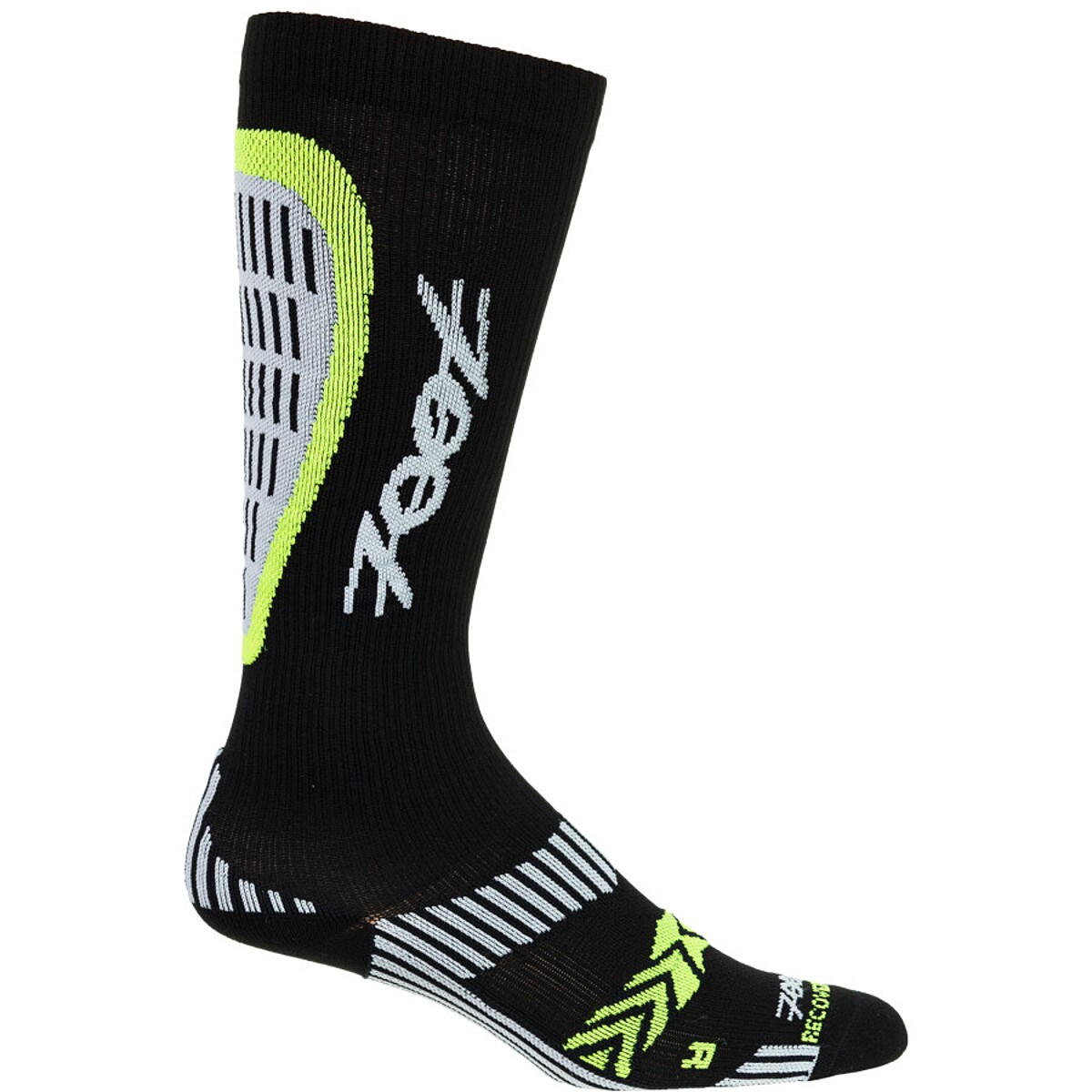 Compression wear continues to be at the forefront of triathlon and cycling technology. However, we don't blame you if you're wondering if it's for real or just marketing jargon? But, in the case of ZOOT, it puts its money where its mouth is with a series of compression socks that were designed to enhance your cycling and running. The Recovery 2. 0 CRx Compression Socks are the first step on ZOOT's compression ladder for anyone looking to dip their toes into the technology. Compression socks are becoming an obvious addition to any endurance athlete's dresser drawer. After all, compression fabrics stabilize muscles in order to reduce damage during exercise. However, that's only one part of the compression story. These socks are made from ZOOT's innovative CRx compression fabric. Graduated in its design, the CRx fabric is made to compress the most at your foot and ease up as it gets closer to your calf. This forces blood flow from the bottom of your legs back to your heart. Essentially, this puts pressure on the muscles, arteries, and veins that are farthest away from the heart, ultimately forcing the body to circulate blood through narrower circulatory channels. So, almost like kinking a hose, it creates arterial pressure, and like when you finally release the kink, blood circulates faster to the heart. This accelerates recovery, by providing more oxygenated blood cells to the oxygen-deprived muscle groupings. The "Y-shaped" heel construction ensures that the heel stays uniform with the rest of the sock as it compresses. The socks were finished with a compressive arch in order to support your foot during efforts. A breathable zone knit on the top of the foot also helps to wick moisture away from your skin to keep your feet dry, which minimizes the risk of blisters. The Zoot Recovery 2. 0 CRx Compression Socks are available in the colors Black Graphite and Black/safety yellow and in the sizes Three, Four, and Five. Please note that sizing is based upon calf circu…
List Price:
Price: 64.95

The Safco SoftSpot Proline Mouse Pad Wrist Support will help relax your muscles and stimulate circulation. The wrist cushion is removable for stretching and strengthening exercises, and the wrist pad includes an illustrated exercise guide. The wrist support helps distribute weight and eliminate pressure points on your wrist while you work. The mouse pad itself is non-abrasive, durable and anti-static.Features: SoftSpot Proline Mouse Pad Wrist SupportIncludes illustrated exercise guideCushions and supports, easing stress on wrists and forearmsTherasoft distributes weight, eliminates pressure points and improves circulationNon-abrasive, durable and anti-staticRemovable cushion for stretching and strengthening exercisesShips 10 to a cartonDimensions: 7.5in W x 13in D x 1.25in HWeight: 1 lb.
Price: $ 20.20
Sold by


Skratch Labs Exercise Hydration Drink Mix – 20 Servings. Tired of sugary, syrup-laden sports drinks and what they do to your stomach? Then you'll love Exercise Hydration from Skratch Labs. Made with real fruit and all-natural ingredients, this drink mix won't make you feel sick or bloated during exercise. Less sugar is used and more salt and electrolytes are employed to replace what's actually being lost in your sweat. Developed, tested and used by Tour de France riders and other pro-level cyclists, Exercise Hydration will help you feel better and perform better.
List Price: $ 19.99
Price: $ 19.99
---
---
If you are searching for a proven means to attain a healthy body in a healthy mind, then this time-tested system is for you. It is intensively researched and molded into a combined system by the Indian gurus down the ages. Be it spiritual, mental or physical, this technique can be practiced by anybody at […]