Hip mobility and strength is essential for many daily activities like bending down to pick up an object or young child from the ground, walking up stairs or simply getting up from a seated position. In addition to providing an appealing shape, the glutes play an essential role in optimizing human performance for athletes, dancers and other people who move for a living. The primary role of the hip extensors, which include the hamstring and adductor muscles of the thigh, is to extend the hip during gait (walking or running) and provide dynamic stability when on a single leg. The hip extensors are responsible for lower-body strength and for distributing power from the ground through the rest of the body. It's important to note that a lack of proper hip strength could lead to a sore low back, so doing exercises for your glutes will not only help improve the way you look, it can also help reduce your risk of back injury.
While the squat is an excellent exercise for enhancing both athletic performance and aesthetic appearance, when done incorrectly, it can cause discomfort in the low back and possibly injure the knee. If you are interested in strengthening your hips and developing an appealing backside, but want to reduce your risk of injury, try these six exercises that can help you achieve the results you want.
1. Glute Bridge
Performed on either a floor or bench, glute bridges use the hip extensor muscles in a position that is safe for both the back and knees. To increase the level of difficulty, place a weight across the bony part of the hips (the ASIS of the pelvis). For best results, focus on pushing your heels into the floor and lifting your hips up to the ceiling while keeping your low back stable. D two to three sets for 12 to 15 reps (or until fatigue), resting for 45 seconds between sets.
2. Hip Hinge (also known as a Romanian Deadlift)
This is a safe exercise that focuses on the glutes, hamstrings and adductors, making it great not only for your rear end but also your upper and inner thighs. During this movement, your lumbar spine (low back) should remain stable and stiff and the movement should come directly from your hips. When learning this exercise, place your hand on your low back as a reminder to NOT let it bend. Start by maintaining a stable spine and your knees slightly bent. Lean forward by pushing your rear end toward the wall behind you until
… Continue reading here.
Fitnovatives Blog — Courtesy "American Council On Exercise" (ACEfitness.org)
Video by Airman 1st Class Aaron Hauser 99th Air Base Wing Public Affairs JTAC HILL A-10 Live Munitions Drops at Nellis AFB, Las Vegas, Nevada. Click to subsc…
Video Rating: 4 / 5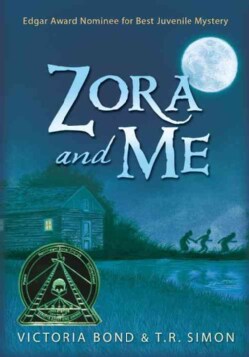 Winner of the 2011 John Steptoe New Talent (Author) Award!
Racial duplicity threatens an idyllic African American community in the turn-of-the-century South in a dazzling debut inspired by the early life of Zora Neale Hurston.

Whether she's telling the truth or stretching it, Zora Neale Hurston is a riveting storyteller. Her latest creation is a shape-shifting gator man who lurks in the marshes, waiting to steal human souls. But when boastful Sonny Wrapped loses a wrestling match with an elusive alligator named Ghost — and a man is found murdered by the railroad tracks soon after — young Zora's tales of a mythical evil creature take on an ominous and far more complicated complexion, jeopardizing the peace and security of an entire town and forcing three children to come to terms with the dual-edged power of pretending. Zora's best friend, Carrie, narrates this coming-of-age story set in the Eden-like town of Eatonville, Florida, where justice isn't merely an exercise in retribution, but a testimony to the power of community, love, and pride. A fictionalization of the early years of a literary giant, this astonishing novel is the first project ever to be endorsed by the Zora Neale Hurston Trust that was not authored by Hurston herself.
List Price:
Price: 6.29

This TPR pull rope features a soft touch, flexibility and durability. It is suitable for whole-body training and exercise. It can promote blood circulation and boost metabolism during your exercise and help you achieve perfect posture.
Price: $ 8.19
Sold by Focalprice.com
---
---
If you are searching for a proven means to attain a healthy body in a healthy mind, then this time-tested system is for you. It is intensively researched and molded into a combined system by the Indian gurus down the ages. Be it spiritual, mental or physical, this technique can be practiced by anybody at […]