The anatomical term "posterior" refers to the backside of the body. Thus, the phrase, "posterior chain," refers to the muscles of the backside of the body, specifically the low back, gluteals, hamstrings and calf muscles.
Posterior-chain exercises involve contracting and lengthening the muscles in a chain-like manner. This is important for athletic movements that require strength, flexibility and fluidity to properly jump, rotate, lift or land. While isometric exercises should not be eliminated, training the chain (as opposed to each muscle in isolation) is vital for human movement-inspired workouts.
Training the chain can also help to reduce possible injury caused by weak or improperly functioning muscle groups. In addition, a strong posterior chain contributes to a strong core musculature, which reduces back pain and low-back injury, while also facilitating coordination and strength through the limbs.    
This posterior-chain workout incorporates compound exercises, which use two or more muscle groups to execute the exercise. Complete two to three sets of eight to 12 repetitions of each exercise.
Loaded Squats
Loaded squats promote the strength of both the posterior chain and the quadriceps. Squats are a fundamental movement pattern and an integral part of a fitness routine. Loaded squats can use any form of weight including dumbbells, body bar, Olympic bar or other loaded devices.. Be sure that whatever type of weight is used that it is positioned correctly across the upper traps and shoulders and not directly on the cervical spine.  
How to Perform: Hold onto your weight and keep the upper body tall and engaged. Lower the hips back, similar to sitting into a chair, while trying to keep the torso and shins parallel to each other. Return to the original standing position and continue the lowering and lifting movement. To regress this exercise, perform squats without the added load.  
Forward Diagonal Lunges
These lunges utilize an athletic-style lunge pattern, which promotes coordination and core stabilization.
How to Perform: Stand tall with feet hip-distance apart. Imagine a clock on the ground and your body is facing 12 o'clock. Step your right foot across toward the 10 o'clock position and lower into a lunge, with the left arm coming forward. Step back to center, feeling the engagement and effort of the hamstrings and glutes to push back to center. Step your left foot toward the 2 o'clock position as the right arm comes forward. Continue to alternate lunges. To regress this exercise, perform forward lunges.
Deadlifts  
Deadlifts increase posterior-chain strength while promoting
… Continue reading here.
Fitnovatives Blog — Courtesy "American Council On Exercise" (ACEfitness.org)
Using different combinations of 2, 3, 4 and 5 you can develop a great vocab of ideas to use in drum solo and fill ideas. Adding the hihat on the quarter note…
Video Rating: 4 / 5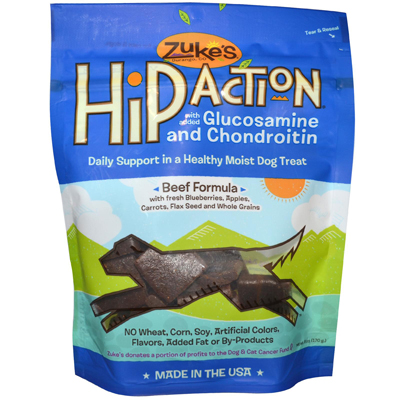 Hip Action is formulated to help treat and prevent the common symptoms associated with canine hip and joint problems such as dysplasia arthritis and stiffness. Our unique formula combines a variety of natural nutrients to keep dogs active mobile and pain free. In normal joints the tips of the bones are soft and spongy and are floating in a gel-like fluid which acts as a cushion keeping bone from touching bone. As dogs age or if they exercise a lot that cushion gets thinner and thinner. When the bones get close enough or touch the result is pain and discomfort which results in loss of mobility and stiffness. Thats where Glucosamine HCl and Chondroitin come into play. These nutrients help condition and rebuild worn aching joints. Dogs dont like pills and powders. The conditioning nutrients in Hip Action are mixed into a tasty all-natural treat. Every treat contains 300 mg of Glucosamine and 50 mg of Chondroitin essential co-factors to maximize absorption plus fresh blueberries apples carrots and ground flax seed. Zukes Hip Action can also be fed to younger dogs to help prevent hip problems before they start. Feed Hip Action and Fuel the Love.


Attributes: heat free.

Size: 6 oz pouch.

Ingredients: Beef Ground Rice Ground Oats Malted Barley Gelatin Maple Syrup Vegetable Glycerin Glucosamine Hydrochloride Fresh Apples Fresh Carrots Canola Oil Ground Flax Seed Fresh Blueberries Lecithin Salt Phosphoric Acid (a natural acidifier) Garlic Powder Sorbic Acid (a preservative) Chondroitin Sulfate Ascorbic Acid (Vitamin C) Manganese Sulfate Zinc Sulfate Sodium Selenite.

Nutrition: Crude Protein 10% (min) Crude Fat 8% (min) Crude Fiber 3% (max) Moisture 30% (max) Glucosamine HCL 300 mg Chondroitin Sulfate 50 mg.

Benefit: Increas
List Price:
Price: 16.03

Please note: Due to packaging updates, the image shown may temporarily appear different from the product received. Image will be updated, shortly. Now! with 100% more Green Tea Helps Curb Appetite+ Helps Burn Calories+ Helps Boost Energy+ Lose Up to 20 Lbs* Diet Plan to Eat Less Included MEGA-T is a natural, drug-free dietary supplement to help assist in providing the weight-loss you desire. Each caplet contains 600 mg.of Green Tea Extract, a well-known, natural anti-oxidant and stimulant, and other herbal extracts to help curb your appetite and help burn calories. The amount of weight loss that can be attained is related to your diet, exercise, activities, age and body frame. We believe, over a period of time, you can lose up to 20 lbs. if you follow our enclosed diet plan to eat less and exercise properly . We do not recommend your attempting to lose excessive wei
Price: $ 7.29
Sold by drugstore.com
---
---
Several food and nutrition trends were in the spotlight this year, including the continued rise of plant-based diets, non-dairy ice creams and superfoods that are blasts from the past — legumes, apples and cabbage. It can be easy to experience nutrition whiplash in the New Year, but don't be a victim. Get a jump-start on […]