Food is everywhere. It's at the gas station, the shopping mall, on the reception desk at work and in the park. It's how we celebrate birthdays, holidays and even social outings. It's difficult to ever go hungry in our abundant society. 
Given the prevalence of food, do you sometimes find yourself eating more than your belly can handle? Have you ever sat down and ate an entire gallon of ice cream? Have you gone back to the buffet line several times, knowing that it's more than you should be eating? Avoiding overeating can be a huge challenge, but here are 10 ways to help keep you on track for a healthier regimen.
1. Where's the beef? Most people continue to load up on carbs like rice, pasta, breads and other low-nutrient, higher-calorie foods when overeating. Instead, start your meal with a bit of protein. Eating protein with a meal can help you avoid high blood sugar spikes that may lead to consuming more calories. Lean proteins are best; aim for about 20 to 25 grams of protein per meal. Even a handful of almonds (about nine to 11) can help you curb your appetite. In a number of studies, people on a low-calorie diet who ate a handful of almonds 60 to 90 minutes before meals lost more weight than those who opted for other snacks. Plus, almonds are packed with energy-boosting vitamin B12 and fiber, and a touch of protein.
2. Filler up. Fiber-rich foods like vegetables and fruits can help you feel fuller faster without the guilt of high-calorie foods. If there's one category of foods that you can afford to overindulge in, it's this one. Fruits and veggies are made up of fiber and mainly water, so they will help your belly feel full without busting your diet. Fiber helps your body eliminate wastes and toxins, and absorb the good vitamins and minerals it needs to run more efficiently.
3. Bottoms up. Drinking more water can be as easy as pouring yourself a big glass or two before sitting down to a large meal where you might not be able to trust yourself to eat a smaller portion. Water has no calories, but cues the brain to help you feel fuller faster. Think of refilling that water glass between each course and focus on drinking every last drop. You'll be well hydrated and eat less, too.
4. Walk before you sit. Sit down to eat that is. Taking a 10- to 30-minute walk just before eating can provide three benefits. First, you'll have a different mindset by focusing on healthy living habits like walking and potentially bring on some endorphins to feel happier, which helps to reduce the likelihood of overeating. Secondly, many people have a drop in appetite after
… Continue reading here.
Fitnovatives Blog — Courtesy "American Council On Exercise" (ACEfitness.org)
Vocal Warm Up Exercise for Singing Lessons with a Vocal Tutor or Independent practice. http://blagmusic.blogspot.com "Singing Lessons" "clases de canto" "Gesangsunterricht" "cours de chant"…
Video Rating: 4 / 5

This jump rope is a great gift for kids who loving jumping rope.
Price: $ 3.99
Sold by Focalprice.com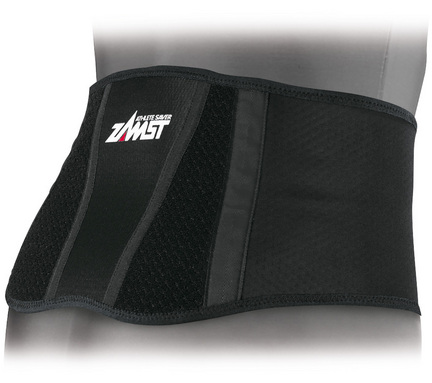 ZW-3 is a light lumbar support. It has a unique styrene mesh material that prevents the belt from sliding up during exercise. A rear pocket holds hot or cold packs. Ideal for light sport activity. Sizes are based on the circumference of the waist at the naval.ZAMST is a pioneer and leading innovator in the world of sport orthoses. Their high quality, technologically advanced braces and supports are designed to provide ultimate functionality while keeping respect for the specificities of athletic movements and limitations. 35 years of medical experience and constant collaboration with doctors, coaches and professional athletes ensure ZAMST products are the most comfortable, effective, and durable support products on the market. Each product is very precisely designed, utilizing up to 22 parts, 18 different materials, and exacting finishing touches to maximize effectiveness and ease of use. They have been the leading brand in Japan for 15 years, and today only ZAMST is able to offer top of the line orthoses designed specifically for athletes.
List Price: 49.99
Price: 49.99
---
---
As a certified personal trainer and editor of a popular fitness site, FitnessGear101.com, I've heard every excuse in the book when it comes to why people don't exercise. However, the one that takes the, pardon-my-pun, "fitness cake" is lack of time.