Dear ACE Family, 
In 1985, IDEA Health & Fitness Association created the IDEA Foundation as a means of providing a standard in aerobics instruction. At the time, a rising number of injuries among exercise participants had led to a demand for more education among professionals. 
Since then, many things have changed. The IDEA Foundation became the American Council on Exercise. IDEA Health & Fitness Association grew to become the preeminent global trade membership association for fitness professionals, and ACE established itself as the largest nonprofit health and fitness certification organization in the world. 
Over the past 30 years, in addition to creating four certification programs accredited by the National Council for Certifying Agencies, ACE has certified more than 200,000 professionals worldwide. 
We have commissioned numerous independent studies to evaluate popular fitness programs, products and trends. We have created hundreds of continuing education courses, and now, we are serving as a voice for our profession among policymakers across the country. 
All of that growth, all of that evolution, began with a passion to educate. And in everything we do, we still believe the key to helping people safely and effectively incorporate healthy behaviors begins with relevant, science-based information. 
You have validated that idea with your achievements. The change you have created in your communities has only fueled our passion for excellence and for continuing to deliver expert content to people who need it. 
There are over 55,000 currently certified ACE professionals, and you now serve in more than 80 countries. You have guided tens of millions of people on tremendous weight loss journeys, and you've cheered as people from all walks of life have completed marathons, managed chronic pain and succeeded in adopting sustainable, healthy change. 
As we work to create new inroads in allied health and workplace wellness for well-qualified professionals like yourself, the education we provide will be the standard by which our profession is judged. And the work we do on your behalf will position you to continue helping more and more people in your community. 
As we celebrate our 30th anniversary this year, it's easy to see how much our organization has changed, but our passion for helping you succeed has remained strong. 
You are the heart of our organization, and the education you pursue, the skills you possess, will keep that heart beating for many more years to come. 
In celebration of our growth as an organization and the advancement of our profession over the past 30 years, we want to hear how your expertise has helped you change lives. Submit your story at here.
Fitnovatives Blog — Courtesy "American Council On Exercise" (ACEfitness.org)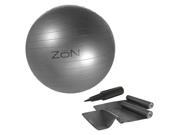 Zon Exercise Balance Kit (Silver/Black) – Exercise Balance Kit
List Price:
Price:

This Is Our Premier Exercise Pen. It Is Coated In, Acri-Lock, A Patented Acrylic Coated Gold Zinc Finish For Long Lasting Durability. Come With 8 Panels. Each Panel Is 2 Feet Wide. Mesh Size Is 1 1 2 X 6, The Wire Material Is A Hefty 9 And 11 Gauge. The Gold Series Is Our Only Exercise Pen Which Also Offers A Door. The Door Features A Secure Double Latch. We Prefer The Gold Series Because Of The Door. It Provides Easy Access For Your Pet As Well As You. When Not In Use All Of The Exercise Pens Fold Flat For Easy Storage. One Of The Most Popular Uses Of The Exercise Pen Is As An Addition To A Dog Crate.
Price: $
Sold by drugstore.com


CanDo Perf-100 economic bulk size roll is the best value for large clinics* The CanDo Perf 100 offers a true 100 yard roll of exercise band in a convenient dispenser box* The band is perforated every 5 feet* There are 60 5-foot exercisers in each roll* To prepare exercise band for use simply pull 5 foot length from dispenser box and separate perforation line by hand* No scissors are needed!* CanDo high quality latex resistive exercise band has been used in clinics for rehabilitation, conditioning and training since 1987* It has become a well known staple of many physical therapy programs* CanDo exercise band is an economic solution for upper and lower body exercise* Lightweight, compact and portable* Durable* Effective when used alone, or with handles and anchors* Color-coded according to the exercise band?s resistance* CanDo is licensed to use the Thera-Band color sequence so resistance level is easily identified* Available in 8 levels of resistance for progressive exercise* Levels range in order of strength from least to greatest resistance: tan, yellow, red, green, blue, black, silver, gold* Uniform width – each band is 5″ wide* CanDo low powder exercise band is made of natural rubber latex, which may cause allergic reactions* For those with latex sensitivities, there are latex-free alternative offerings of CanDo exercise band* Malaysia
List Price: $ 94.12
Price: $ 94.12
---
---
If you are searching for a proven means to attain a healthy body in a healthy mind, then this time-tested system is for you. It is intensively researched and molded into a combined system by the Indian gurus down the ages. Be it spiritual, mental or physical, this technique can be practiced by anybody at […]