Obesity and depression — not only lack of sleep — are underlying causes for regular drowsiness, according to Penn State College of Medicine researchers. They say the findings could lead to more personalized sleep medicine for those with excessive daytime sleepiness (EDS).
As much as 30 percent of the general population experiences EDS — daytime drowsiness or sleepiness occurring most of the day that can include irresistible sleep attacks. Feeling overly tired during the day can reduce job productivity and increase errors and absenteeism and may lead to more serious issues like car crashes.
Previous research has associated EDS with obesity, depression and sleep apnea, but the new study is the first to use physiologic sleep data to infer causation and investigate mechanisms. It is also the first observational study of EDS over several years.
The researchers measured self-reporting of EDS at baseline and again an average of 7.5 years later in 1,395 men and women. Study participants completed a comprehensive sleep history and physical examination and were evaluated for one night in a sleep laboratory. The researchers also recorded sleep, physical and mental health problems and substance use and determined whether participants were being treated for physical and mental health conditions.
"Obesity and weight gain predicted who was going to have daytime sleepiness," said Julio Fernandez-Mendoza, assistant professor of psychiatry at the Sleep Research and Treatment Center at Penn State College of Medicine. "Moreover, weight loss predicted who was going to stop experiencing daytime sleepiness, reinforcing the causal relationship."
The association between body mass index and sleepiness was independent of sleep duration, meaning obese people may be tired during the day no matter how much they sleep at night.
Obesity is also associated with sleep apnea, a condition in which breathing pauses occur during sleep. A hallmark of sleep apnea is daytime sleepiness. Although it may seem logical to assume that sleep apnea causes fatigue in obese people, the study refutes this. Researchers published their findings in the journal SLEEP.
"Body weight predicted EDS better than sleep apnea," Fernandez-Mendoza said. "This data is also consistent with studies showing that CPAP (continuous positive airway pressure) machines greatly reduce the number of apneas, or pauses in breathing, that a person with sleep apnea experiences during the night, but don't effectively reduce daytime sleepiness — probably because CPAP does not help reduce weight."
The primary underlying mechanism that makes obese people feel overly tired is likely low-grade chronic inflammation. Fat cells, particularly from abdominal fat, produce immune compounds called cytokines that promote sleepiness, among other effects.
Depressed individuals in the study also had high incidence of EDS. Physiologic sleep disturbances, including taking longer to fall asleep and waking up in the middle of the night, explained their daytime drowsiness.
"People with depression typically ruminate, they have difficulty shutting their minds off and they are more likely to
… Continue reading here.
Diet And Weight Loss News — Sciencedaily
— Courtesy "Science News Daily" (ScienceNewsDaily.com)


This Women's Capri Workout Tight by Speedo is ideal for post swim workouts, swim meets, trips to the pool or gym, or just lounging around in. These warm up pants will make you look and feel your best in or out of the water, while you play, train or win in Speedos, the choice of champions. Capri length pants with contrast heather waistband Fat bonded pocket at hip Reflective logo Fabric : 91% Polyester, 9% Spandex Size L Color Black
List Price: $ 43.95
Price: $ 43.95
[wpramazon asin="B007SS9242″]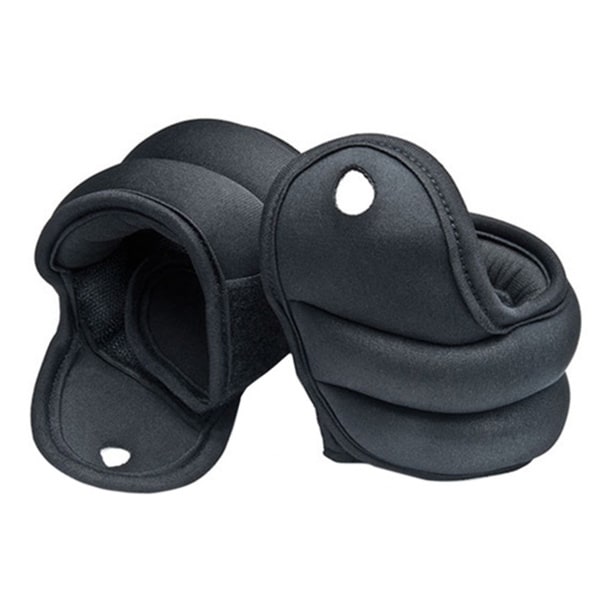 ZoN Thumb Lock Wrist Weights are designed to stay secure while performing aerobic exercises, especially when arm and hand movements are involved. Cardio Kick-box, punch and swing, these weights stay in place due to the comfortable thumb hole and contoured body. A great addition for strengthening and muscle toning programs too. ZoN Thumb Lock Wrist Weights work not only your upper and lower arms, but your shoulders, chest and back as well. They provide an easy and time-saving way to boost the benefits of an aerobic workout. Specially designed thumb hole keeps the weight from slipping around the wrist Sold as a pair of 1 pound weights (Two 1 pound weights per package) Contoured body and soft sand filling conforms to the hand and wrist, adjustable hook and loop on ends for a secure fit Brand: ZoN Model: ZNBK-WRW1 Materials: Neoprene Color: Black Dimensions: 7 inches long x 5 inches wide x 3.05 inches high Weight: 2 pounds
List Price:
Price:
---
---
Does your child get enough exercise? You can get your children more active with these 5 fun parenting tips.