Middle-aged people who are underweight (with a Body Mass Index [BMI] less than 20 kg/m2) are a third more likely to develop dementia than people of similar age with a healthy BMI, according to new research published in The Lancet Diabetes & Endocrinology journal.
The findings, which come from the largest ever study to examine the statistical association between BMI and dementia risk, also show that middle-aged obese people (BMI greater than 30 kg/m2) are nearly 30% less likely to develop dementia than people of a healthy weight, contradicting findings from some previous research, which suggested that obesity leads to an increased risk of dementia.
Researchers based at the London School of Hygiene & Tropical Medicine, and OXON Epidemiology, both in London, UK, analysed data from the Clinical Practice Research Datalink (CPRD), a large database of patient information recorded during routine general practice over nearly 20 years, representing around 9% of the UK population.
The researchers analysed the medical records of nearly two million (1,958,191) people with an average (median) age of 55 years at the start of the study period, and an average (median) BMI of 26.5 kg/m2, just within the range usually classed as overweight. During an average (median) of nine years follow-up, nearly fifty thousand (45,507) people were diagnosed with dementia.
People who were underweight in middle age were a third (34%) more likely to be diagnosed with dementia than those of a healthy weight, and this increased risk of dementia persisted even 15 years after the underweight was recorded.
As participants' BMI at middle age increased, the risk of dementia reduced, with very obese people (BMI greater than 40 kg/m2) 29% less likely to get dementia than people in the normal weight range. An increase in BMI was associated with a substantial steadily decreasing risk of dementia for BMI of up to 25 kg/m² (classed as a healthy weight). Above a BMI of 25 kg/m² (classed as overweight or obese), dementia risk decreased more gradually, and this trend continued up to a BMI of 35 kg/m² or higher.
The association between BMI and dementia risk wasn't affected by the decade in which the participants were born, nor by their age at diagnosis. Adjusting for confounding factors known to increase the risk of dementia, such as alcohol use or smoking, made little difference to the results.
According to study author Professor Stuart Pocock from the London School of Hygiene & Tropical Medicine, "Our results suggest that doctors, public health scientists, and policy makers need to re-think how to best identify who is at high risk of dementia. We also need to pay attention to the causes and public health consequences of the link between underweight and increased dementia risk which our research has established. However, our results also open up an intriguing new avenue in the search for protective factors for dementia — if we can understand why people with a high BMI have
… Continue reading here.
Diet And Weight Loss News — Sciencedaily
— Courtesy "Science News Daily" (ScienceNewsDaily.com)
The One Direction boys working out during their gym VT from their 1D Day Livestream #1DDayLive #1DDay Don't forget to select HD! Enjoy!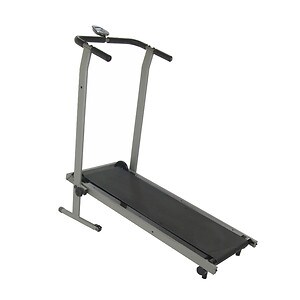 PLEASE NOTE: drugstore.com does not currently ship this product to Missouri residents. Orders for this product with a ship-to address located in Missouri will not be processed and customers will be contacted by drugstore.com Customer Care regarding cancellation. The InMotion T900 Manual Treadmill is the solution for getting a treadmill workout at home without the high cost. With dual weighted flywheels, you get a smooth workout at a walk or run-you set the pace-while the monitor tracks your distance, workout time, speed and calories burned. With no electric outlet needed and no motor to maintain, you can use it anywhere. Adjust your workout intensity by choosing one of two incline positions, 10 degrees or 8 degrees. Lightweight with wheels for easy portability.
Price: $
Sold by drugstore.com


Lightweight, The North Face Agility 7″ Workout Short for men is durable and comfortable for any aerobic use. Body-mapped ventilation Zip pocket Hand pockets Reflective logo Inseam : 7″ Fabric : body: 120 g/m2 85% polyester, 15% elastane stretch woven l panels: 141 g/m2 100% polyester tricot l liner: 87 g/m2 100% polyester crepe knit Size S Color TNFBlack
List Price: $ 44.95
Price: $ 33.71
[wpramazon asin="B00I3MUP2U"]
---
---
If you want to lose weight, you're not alone. More than half of Americans desire to shed pounds, according to Gallup. This goal inspires people to take action in many ways, from increasing exercise to modifying meals. One thing many people do is skip breakfast in order to lower calorie intake. While this may seem […]