To perform well as an athlete, or even train safely in the gym, both mobility and flexibility are essential staples of fitness. 
Mobility vs. Flexibility
The terms "mobility" and "flexibility" are thrown around a lot in the fitness world, but do we really know what they mean? 
Mobility: The amount of functional movement one has around an active joint while in motion. For example, how well can a golfer move his or her hips through a golf swing? 
Flexibility: The total range of motion around a joint in a passive situation. For example, while being stretched by the athletic trainer, how far can the leg move into flexion before the hamstrings stop the range of motion? 
Good flexibility doesn't always lead to good mobility, and vice versa, but the two do benefit each other. 
Joint mobility exercises make for a great warm-up to lead to a more effective and safe workout, while flexibility exercises are best saved for the end of the workout when the body is nice and warm and ready to be stretched passively. 
The TRX Suspension Trainer is a great way to improve mobility and flexibility:
The TRX allows you to unload bodyweight while doing specific movements. By unloading some bodyweight, it is possible to safely move through a greater range of motion.

The TRX can add resistance and leverage to a particular stretch, helping safely pull the body to a range of motion that might not otherwise be achievable.

Stretches on the TRX can flow seamlessly from one to the next, mimicking how the body moves in daily life.

The TRX offers the ability to work with and against the straps while moving into various stretches, reinforcing proper body mechanics and posture.  
 

And finally, the TRX makes it possible to manipulate the difficulty and intensity of every movement, making it safe, appropriate and sufficiently challenging for all levels of users. 
Mobility Exercises
Complete 10 reps of each exercise in a controlled fashion before moving onto the next exercise. 
TRX Squats 
Why: Many people are fully capable of completing a squat without assistance, or even with a heavy load, but how well are they moving? By unloading weight with the TRX Suspension Trainer, it is possible to move through a larger range of motion and perfect squat form. This movement also improves mobility in the ankles, knees and hips before activity. 
How: With the straps at mid-length, begin by standing facing the anchor point. Drop the hips straight down to the floor into a pain-free squat. Ensure the spine and shin angle are
… Continue reading here.
Fitnovatives Blog — Courtesy "American Council On Exercise" (ACEfitness.org)
One workout shortcut to get toned FAST: http://sixpackshortcuts.com/rd6P Hey, It's Lil' Mike and today I show you how to properly perform the most powerful e…
Video Rating: 4 / 5

Dietary Supplement Designed to Help You Lose Weight br Re-Shape Safely with Enhanced Energy* No Harmful Stimulates 2 With Cellfood, L-Carnitine Garcinina Cambogia Plant Extract 3 Yeast Free Gluten Free Cellfood Weight Loss Formula is an all-natural formulation that promotes weight loss and body re-shaping by boosting fat metabolism, decreasing fat storage, curbing appetite, and converting fatty acids to sources of energy. Cellfood Weight Loss Formula combines with and supports a program of sound nutrition and exercise, to help you lose weight, even while you sleep. Cellfood is a proprietary ionic blend of 78 minerals, 34 enzymes, 17 amino acids, electrolytes, and dissolved oxygen. Cellfood Essential Silica Formula contains naturally occurring organic particles. *These statements have not been evaluated by the Food and Drug Administration. This product is not intended
Price: $ 36.95
Sold by drugstore.com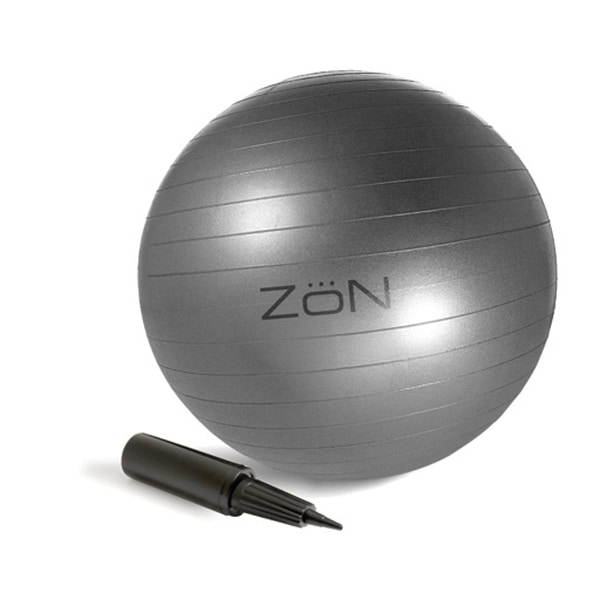 Use the Zon Balance Ball to add variety to daily workouts while toning and strengthening core muscles. The Zon Balance Ball provides an effective, low-impact workout that you can do virtually anywhere to develop muscular fitness and improve flexibility, strength and balance, especially in the all-important core area. Anti-burst, non-slip material lets you concentrate on your workout The exercise ball should be large enough so that when you sit on it, your knees bend at a 90 degree angle. Suitable for all fitness and skill levels Includes: One (1) inflatable fitness ball and a hand pump Brand: ZoN Model: ZNBK-BLCBL Materials: Rubber Color: Silver Dimensions: 10.5 inches high x 7.6 inches wide x 4 inches deep Size options: 55cm, 65cm, 75cm Weight: 1 pound
List Price:
Price: 19.99
---
---
Several food and nutrition trends were in the spotlight this year, including the continued rise of plant-based diets, non-dairy ice creams and superfoods that are blasts from the past — legumes, apples and cabbage. It can be easy to experience nutrition whiplash in the New Year, but don't be a victim. Get a jump-start on […]