Residents of snowy, northern U.S. cities are at risk of vitamin D deficiency and worse, may not even know it.
During Buffalo's winter months, nearly 50 percent of people have insufficient amounts of vitamin D and 25 percent may be considered deficient, says nutrition researcher Peter Horvath of the University at Buffalo School of Public Health and Health Professions.
Those most at risk: the elderly, pregnant and nursing women, and people of color, whose skin acts as a natural sunscreen.
Unlike other vitamins, vitamin D is created by the body when the skin absorbs ultraviolet sunlight. But during winter months, people wear more clothes, are less likely to spend time outside and direct sunlight is hard to come by due to the Earth's tilt away from the sun.
Maintaining proper levels is crucial due to the vitamin's widespread effect on the body.
"Every cell in the body is responsive to vitamin D," says Horvath, associate professor in the Department of Exercise and Nutrition Sciences. "If you're deficient, you won't see the health effects for years and it could take months to get your levels back up."
Deficient levels of vitamin D may result in:
• Lower bone density.
• Weakened immune system.
• Increased risk for type 2 diabetes.
• Higher susceptibility to some cancers.
• Increased risk of death from cardiovascular disease.
• Cognitive impairment in older adults.
The elderly, whose skin produces lower amounts of the vitamin, often suffer difficulty with functional fitness, such as opening cans or standing up, when vitamin D levels are low.
Insufficiency is of particular concern in pregnant women and nursing mothers because it affects children at a time when their bones are developing and can result in rickets — the softening of bones, says Horvath.
For those exposed to northern winters, he recommends vitamin D supplementation of between 1,000 and 2,000 international units a day. Foods that are a rich source of the vitamin are wild-raised salmon and oily fish, breakfast cereals, enriched milk and cod liver oil.
Another source is irradiated mushrooms, a current focus of Horvath's research. The mushrooms "basically go through a little tanning bed" and produce a huge amount of the vitamin, he says.
In his studies, Horvath has found that these mushrooms also aid glucose regulation, improving weight loss, especially among women.
By keeping vitamin D levels high in the summer, he says people should be in good shape for the colder months.
… Continue reading here.
Diet And Weight Loss News — Sciencedaily
— Courtesy "Science News Daily" (ScienceNewsDaily.com)
Leave a LIKE if you enjoy! #RedMilitia Follow us on Instagram: http://instagram.com/FaZeFitness T-Shirts, Hoodies & More: http://theredmilitia.com Commentated by FaZe Sensei: https://youtube.com/F…


Get Your FITS…and take a hike! The Light Hiker is cushioned from heel to toe and contours to your foot, keeping you comfortable by utilizing Merino Wool's natural ability to manage moisture and regulate temperature while trailblazing. Fully cushioned sole. Comfortable flat knit duarable toe seam. Extra strenth in the heel for long wearing use. Durable construction. Engineered with Full Contact FIT giving you the perfect fit in all dynamic situations.FITS Full Contact FitFITS are engineered to work with any shoes, perfectly molding to the shape of your foot and leg. It's called the FITS Full Contact Fit. FITS uses a super-fine Merino Wool, specialized knitting, and devotion to making the highest quality product. Full Contact Cuff: FITS are designed to follow the contours of your foot, form-fitting comfortably next to your skin without falling down your calf or bunching up around your arch. Dynamic Toe Cup: Conforms to the natural shape of the toes for a perfect fit, eliminating extra bulk. Heel Lock: The Deep Heel Pocket with reinforced heel utilizes a patented Y-shaped stitch that secures your heel in place, preventing the sock from sliding, thus eliminating hot spots and blisters.FITS = True AmericanaKnitting socks in Niota, TN since 1902, Crescent Sock Co. endured the ups and downs that shaped the character of America's people and her textiles industry. The family-owned company remains committed to its vision, its people, and to keeping jobs in the Tennessee Valley. Their socks are constructed from two-ply, compact-spun, ultra-fine Merino Wool, providing the ultimate blend of softness and durability.
List Price: $ 17.95
Price: $ 17.95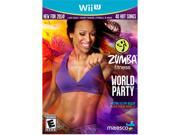 Zumba Fitness: World Party Wii U Game Brand: Majesco ESRB Rating: E – Everyone Genre: Music / Rhythm Platform: Nintendo Wii U Features: Get fit to 40+ new routines set to fresh Zumba original tracks and hits from today's superstar artists. Full soundtrack details to be announced. Move to 30+ dance styles from around the world including Salsa, Hip-Hop, Tahitian, Calypso, Bollywood, Cumbia, Reggaeton and Irish Step, plus new additions like Plena, Blues, Capoeira and Girly Funk. Explore the globe in the new World Tour mode that unlocks songs from seven global destinations as you progress, exposing you to authentic customs, local rhythms and native dance styles. New presentation makes you feel like you're traveling the world for a global jam with your favorite celebrity Zumba instructors! Two player support on Kinect for Xbox 360, and four player support on W…
List Price:
Price: 2600.76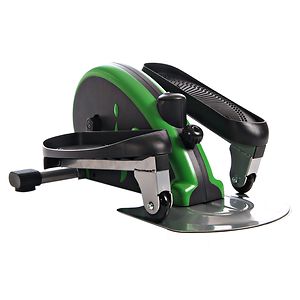 Affordable Way to Work Out at Home One of the Most Popular Machines in the Gym Compact Lightweight Enough to Use at Home or Office 4 Stores Easily Under a Desk or in a Closet 1 Workout Intensity Level 2 Foot Pedals can be Worked in a Forward or Reverse Direction to Target Your Lower Body in Different Ways 7 Electronic Fitness Monitor Displays Number of Strides per Minute, Total Number of Strides, Exercise time Calories Burned or Scan all Stats 8 Sturdy Steel Construction, Non-Slip Pedals 5 Footprint: 24.5 Long x 17 Wide 6 Weight: 24 lbs Elliptical trainer workouts burn a similar number of calories as jogging but without the risk of injury to the back, knees, hips, or ankles. Since your feet never leave the pedals the Stamina InMotion Elliptical gives a low-impact workout that is easy on your joints.
Price: $ 200.00
Sold by drugstore.com
---
---
If you want to lose weight, you're not alone. More than half of Americans desire to shed pounds, according to Gallup. This goal inspires people to take action in many ways, from increasing exercise to modifying meals. One thing many people do is skip breakfast in order to lower calorie intake. While this may seem […]