Drinking red grape juice or wine — in moderation — could improve the health of overweight people by helping them burn fat better, according to a new study coauthored by an Oregon State University researcher.
The findings suggest that consuming dark-colored grapes, whether eating them or drinking juice or wine, might help people better manage obesity and related metabolic disorders such as fatty liver.
Neil Shay, a biochemist and molecular biologist in OSU's College of Agricultural Sciences, was part of a study team that exposed human liver and fat cells grown in the lab to extracts of four natural chemicals found in Muscadine grapes, a dark-red variety native to the southeastern United States.
One of the chemicals, ellagic acid, proved particularly potent: It dramatically slowed the growth of existing fat cells and formation of new ones, and it boosted metabolism of fatty acids in liver cells.
These plant chemicals are not a weight-loss miracle, cautions Shay. "We didn't find, and we didn't expect to, that these compounds would improve body weight," he said. But by boosting the burning of fat, especially in the liver, they may improve liver function in overweight people.
"If we could develop a dietary strategy for reducing the harmful accumulation of fat in the liver, using common foods like grapes," Shay said, "that would be good news."
The study, which Shay conducted with colleagues at the University of Florida and University of Nebraska, complements work with mice he leads at his OSU laboratory. In one 2013 trial, he and his graduate students supplemented the diets of overweight mice with extracts from Pinot noir grapes harvested from Corvallis-area vineyards.
Some of the mice were fed a normal diet of "mouse chow," as Shay calls it, containing 10 percent fat. The rest were fed a diet of 60 percent fat — the sort of unhealthy diet that would pile excess pounds on a human frame.
"Our mice like that high-fat diet," said Shay, "and they overconsume it. So they're a good model for the sedentary person who eats too much snack food and doesn't get enough exercise."
The grape extracts, scaled down to a mouse's nutritional needs, were about the equivalent of one and a half cups of grapes a day for a person. "The portions are reasonable," said Shay, "which makes our results more applicable to the human diet."
Over a 10-week trial, the high-fat-fed mice developed fatty liver and diabetic symptoms — "the same metabolic consequences we see in many overweight, sedentary people," Shay said.
But the chubby mice that got the extracts accumulated less fat in their livers, and they had lower blood sugar, than those that consumed the high-fat diet alone. Ellagic acid proved to be a powerhouse in this experiment, too, lowering the high-fat-fed mice's blood sugar to nearly the levels of the lean, normally fed mice.
<
… Continue reading here.
Fitness News — Sciencedaily
— Courtesy "Science News Daily" (ScienceNewsDaily.com)
http://www.edwardpaget.com http://intrinsi.ca/what-we-offer/exercises Learn how to correct a s-shaped scoliosis using exercises. Thanks to the Gray Institute…
Video Rating: 4 / 5
[wpramazon asin="B000K7EPLS"]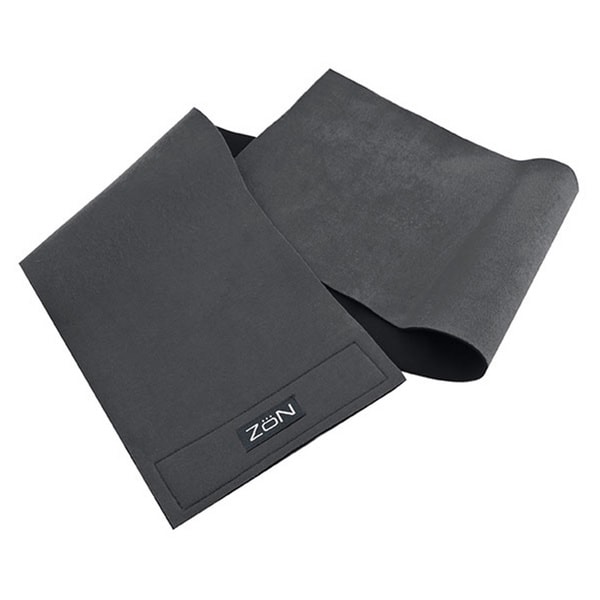 The ZoN Slim Belt helps to trim the waist and abdomen by retaining body heat around the mid-section, resulting in water weight loss in that area. The slim belt also provides support to the lower back and abdomen and can be worn anytime, especially when exercising for maximum effect. Slim your waist and abdomen while you work, play or exercise Soft neoprene on both sides for comfort and support, hook and loop closure on each end for a secure and customizable fit Helps to support lower back and abdomen, one size fits most, handwashable Brand: ZoN Model: ZNBK-SLMBLT Materials: Neoprene Color: Black Dimensions: 9.4 inches long x 5.4 inches wide Weight: 0.5 pounds
List Price:
Price: 18.01

Sturdy rubber ball comes with rope hand that's easy to grip, fetch, tug and toss. Best suited for large breed dogs. A PetSmartA,A exclusive. Provides hours of entertainment and exercise for your dog Dog toys are designed for you and your pet to play together Warning: Ingestion of this product can result in serious injury. Advice for Use: Monitor your pet's behavior for suitability. Some toys may not be appropriate for your dog. Remove or replace item if damage occurs. Available in Red or Blue. Please allow us to choose a color for you.
Price: $ 24.99
Sold by PetSmart
---
---
Does your child get enough exercise? You can get your children more active with these 5 fun parenting tips.