The liver stores excess glucose, sugar, in the form of glycogen — chains of glucose — , which is later released to cover body energy requirements. Diabetic patients do not accumulate glucose well in the liver and this is one of the reasons why they suffer from hyperglycemia, that is to say, their blood sugar levels are too high. A study headed by Joan J. Guinovart at the Institute for Research in Biomedicine (IRB Barcelona) demonstrates that high hepatic glucose stores in mice prevents weigh gain. The researchers observed that in spite of having free access to an appetizing diet, the animals' appetite was reduced. This is the first time that a link has been observed between the liver and appetite.
On the basis of the results published in the journal Diabetes, the researchers argue that the stimulation of hepatic glycogen production would provide an efficient treatment to improve diabetes and obesity.
"It is interesting to observe that what happens in the liver has direct effects on appetite. Here we reveal what occurs at the molecular level," explains Guinovart, head of one of the leading labs worldwide devoted to glycogen metabolism and associated diseases.
November 14 is World Diabetes Day. The incidence of diabetes and obesity is rising. The World Health Organization estimates that 382 million people worldwide currently live with diabetes and for 2035 it forecasts that one in every 10 people will have this disease. With respect to obesity, which is closely associated with the onset of type 2 diabetes — the most common type of diabetes — the numbers are even higher. In 2008, more than 200 million men and around 300 million women were classified as obese.
"By understanding what doesn't work properly in diabetes and obesity in the molecular level, we will be closer to proposing new therapeutic targets and to finding solutions," explains Guinovart, although both diseases can be prevented by eating a balanced diet and exercising daily. "In the case of type 2 diabetes, with diet alone the numbers of people with this condition would half," states Guinovart.
How do the liver and brain communicate with each other to regulate appetite?
The researchers questioned why mice that accumulated most glycogen in the liver did not gain weight in spite of having access to an appetising diet. In addition to observing that these animals ate less, the scientists found that the brains of these animals showed scarce appetite-stimulating molecules but rather many appetite-suppressing ones.
"Then we finally hit on the clue — with the signal that could explain the liver-brain connection," explains Iliana López-Soldado, a postdoctoral researcher who has been working on these experiments for three years.
The key to the liver-brain link is ATP, the molecule used by all living organisms to provide cells with energy and which is commonly altered in diabetes and obesity. "We have seen that high levels of hepatic glycogen, stable levels
… Continue reading here.
Diet And Weight Loss News — Sciencedaily
— Courtesy "Science News Daily" (ScienceNewsDaily.com)
If you want a round and firm booty, do this routine 3 times a week on non-consecutive days. Ideal work out for beginners. For best results, do some active st…


The North Face Ampere Sleeveless Workout Shirt for men is made in easy-care lightweight fabric with strategically placed mesh to keep you cool, comfortable and confident in and out of the gym. Durable, lightweight fabric FlashDry(TM) paneling at back neck Highlights: FlashDry-XD Center Back : 27″ Fabric : body: 120 g/m2 100% polyester knit jersey with FlashDry-XD(TM); panel: 125 g/m2 100% polyester knit piqu with FlashDry(TM) Size XL Color RageRed
List Price: $ 34.95
Price: $ 34.95

Looking for the perfect workout bag? Look no further. The Zoot Performance Transition Bag is the ideal bag for triathletes in need of a functional bag. The main compartment unfolds with dual zippers for easy access and the ability to organize your gear. With an eternal mesh helmet storage pocket, take this bag along to your workout or your next race.
List Price: 75.0
Price: 75.00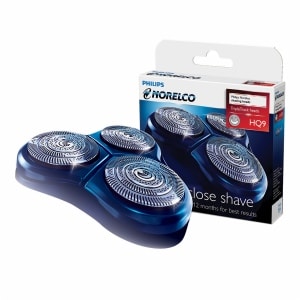 Keep a close shave Change heads every 12 months for best results Every year your blades travel the height of Mt. Everest. 49 times! After such a workout, even the best materials can lose their edge. Retain your razor s peak performance – replace heads every 12 months. Fits: Smart Touch-XL and Speed-XL Razor
Price: $ 38.99
Sold by drugstore.com
---
---
If you want to lose weight, you're not alone. More than half of Americans desire to shed pounds, according to Gallup. This goal inspires people to take action in many ways, from increasing exercise to modifying meals. One thing many people do is skip breakfast in order to lower calorie intake. While this may seem […]