A new study reveals the secret of how some fashion and beauty magazines continue to attract devoted audiences, even though they glamorize super-thin models that would seem to taunt normal-sized women.
The research suggests that some readers, rather than comparing themselves unhappily with the thin models, may derive "thinspiration": the belief that they can make themselves look just as attractive as the models they see in these magazines.
But this is not any kind of positive inspiration, said Silvia Knobloch-Westerwick, author of the study and professor of communication at The Ohio State University.
"Women get the message that they can look just like the models they see in the magazines, which is not helpful," she said. "It makes them feel better at first, but in the long run women are buying into these thinness fantasies that just won't come true."
How much of a fantasy is it? The study found that women who felt greater "thinspiration" by viewing images of thin models were actually less likely to engage in weight-loss behaviors.
"They felt better about their body instantly when viewing the images and related content. They weren't thinking about what they had to do to look like these models."
The study, which appears online in the journal Health Communication, involved 51 female college students who participated online in what they were told was research in which they would evaluate magazine articles and advertisements.
Unlike many studies of this kind, the participants didn't view just thin-ideal images, without any accompanying text, during a single experimental session. Instead, they viewed these ads and articles over the course of five days, in order to give a more realistic portrayal of how people consume media.
At the beginning of the study, Knobloch-Westerwick collected data on the participants' magazine reading habits, their body mass index, body satisfaction levels and their tendency to compare their physical appearance to that of others.
On each of the five days, the women viewed 16 pages containing advertisements or articles taken from top women's beauty and fashion magazines. The pages were not chosen for content, but because each contained a photo of a thin female model as the dominant graphic element on each page.
Participants were asked various questions about what they thought of the pages, as well as questions about their body satisfaction.
Crucial to the study were questions aimed at discovering how the women were comparing themselves to the models on the magazine pages.
Were the participants simply evaluating how they looked compared to the models? Those who were making such comparisons would say they strongly agreed with statements like "This woman is thinner than me."
Or were the participants viewing the models in a self-improvement type of comparison? These women would strongly agree with statements like "I would like my body to look like this
… Continue reading here.
Diet And Weight Loss News — Sciencedaily
— Courtesy "Science News Daily" (ScienceNewsDaily.com)
Here's a condensed look at one of Damian Lillard's pre-draft workouts at Merritt College in Oakland, CA. Follow Damian Lillard online on Twitter at http://tw…
Video Rating: 4 / 5

Holds up to 2000 lbs! 22 55cm Holds up to 2000 lbs! Pump Inside Tightens, Strengthens, Tones and Stretches Slowly deflates if accidentally punctured Workout chart included
Price: $ 32.99
Sold by drugstore.com


Elastic waistband with internal drawstring Side seam pockets Contrast heather insert Side seam : 19″ Inseam : 9″ Fabric : 100% Polyester Pique Size L Color Navy
List Price: $ 33.95
Price: $ 33.95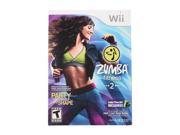 Zumba Fitness 2 Wii Game ESRB Rating: T – Teen Genre: Music / Rhythm Features: Three million players and counting have already discovered the exhilarating Zumba Fitness interactive video game work out. Following the worldwide best-selling original, Zumba Fitness 2 builds on that phenomenal success while elevating the exer-game category to a new high of fun, effective fitness. This cutting-edge experience layers in loads of new features and improvements, amps up the dance-fitness party and gives you even more ways to sculpt your body and party yourself into shape. Get ready for the sleek, sexy physique you've always dreamed of! Features Get a total body workout with 32 electrifying new routines and music tracks, including hits from today's hottest artists including Pitbull, Nicole Scherzinger and Yolanda Be Cool and DCup. Follow along as celebrity Zumba instructors Ta…
List Price:
Price: 34.10
---
---
If you want to lose weight, you're not alone. More than half of Americans desire to shed pounds, according to Gallup. This goal inspires people to take action in many ways, from increasing exercise to modifying meals. One thing many people do is skip breakfast in order to lower calorie intake. While this may seem […]