Fats are often considered the enemy of good nutrition, but when included in a healthy diet they can boast several potential health benefits. In the September issue of Food Technology magazine published by the Institute of Food Technologists (IFT), Contributing Editor Linda Milo Ohr writes about how fatty acids and nutritional oils may benefit cognition, weight management, heart health, eye and brain development, and even mood.
1. Omega-3 Fatty Acids: Omega-3 fatty acids are associated with brain development, cognition, eye health, dementia and depression. They are also widely well-known for their heart health benefits.
2. Pinolenic Acid: Pinolenic acid is based on pine nut oil derived from a specific Korean pine tree, and is especially rich in long-chain fatty acids. Clinical trials have shown that it can help suppress appetite and promote a feeling of fullness.
3. Conjugated Linoleic Acid: Conjugated linoleic acid has been shown to affect weight management by helping reduce body fat and increase lean body mass.
4. Flaxseed Oil: Flaxseed oil is a good source of omega-3 fatty acids as well as omega-6 and omega-9 fatty acids which can contribute to heart health and help reduce inflammation.
5. Hemp Oil: Hemp seed oil contains a balanced ratio of omega-6 and omega-3 linolenic essential fatty acids, and also contains vitamin E.
6. Fish Oil: Fish oil is known for its effect on cardiovascular, neurological, and cognitive health.
7. Canola Oil: A study showed that a canola oil-enriched, low-glycemic-diet improved blood sugar control in type 2 diabetics, especially those with raised systolic blood pressure (Jenkins, 2014).
8. Soybean Oil: High oleic soybean oil has reduced saturated fat and 0 grams of trans fat, and delivers three times the amount of monounsaturated fats compared to commodity soybean oil.
9. Coconut Oil: Although not as much research has been done compared to olive or fish oil, it is thought to aid in areas such as energy, skin health, and dental health.
Further information: http://www.ift.org/food-technology/past-issues/2014/september/columns/nutraceuticals.aspx
Original story here.
Diet And Weight Loss News — Sciencedaily
— Courtesy "Science News Daily" (ScienceNewsDaily.com)
EMOM 6 reps on min for 5min at 135 rest 2 min 4 reps at 185 rest 2 min 3 reps 205 rest 2 min 2 reps 225 rest Singles 255 265F 270 Music Credits: So It Begins…


Performance meets fashion with the Women's Safari Crosscutfit Workout Bikini from TYR. Constructed with Durafast Lite, this 2 Piece Swimsuit is 30% lighter weight than Durafast Elite swimsuits and allows for a 360 degree range of motion. Featuring a moderate coverage top and bottom, sleek/flexible straps and adjustable drawcord waist, TYR Crosscutfit workout bikinis are the perfect swimsuits for athletes who want minimal coverage for optimum freedom of movement. TYR Durafast Lite swimsuits can sustain 200+ hours of use while maintaining a comfortable hold on your body. So no matter which of the Safari colors you choose, you can be sure these swimsuits will shine as bright as you do in the water. 30% Lighter than Traditional Swimwear Keeps You Feeling Light & Dry Durafast Lite(TM) 200+ 360 Degree Range of Motion UV/SPF 50+ Protection Two suits in one, Reversible Combines a thin strap work out bra top and full coverage bottom with drawcord Fabric: 88% Polyester / 12% Spandex Size S Color Pink
List Price: $ 54.99
Price: $ 38.49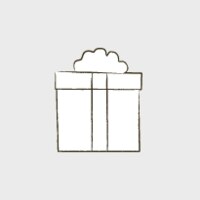 Get ready to rock your core! Zumba(r) Fitness Core is the latest release in the best-selling video game franchise that has sold more than seven million players on the exhilarating Zumba(r) Fitness interactive workout. As the only fitness game that targets your core, Zumba(r) Fitness Core is specifically designed to deliver the tight and toned abs that women crave. This energized dance-fitness party features fresh music and choreography, new dance styles and fitness features, plus cool new venues and celebrity Zumba(r) instructors who can help you reach your personal goals as you dance your way towards that sexy six pack!
List Price:
Price: 29.99

It s Ice. It s Heat. It s Smart Relief. Conforms to relief area when frozen. Doesn t leak or sweat during use. Kid friendly, non-toxic reusable. Freeze or microwave. Perfect for: Sprains, Muscle Aches, Post-Surgical Relief, Workout Soreness, Swelling, Puffiness, Bruising, Arthritis, Cosmetic Surgery Recovery, Facials, Spa Treatments, Migraines, Toothaches…. etc..
Price: $ 19.99
Sold by drugstore.com
---
---
Does your child get enough exercise? You can get your children more active with these 5 fun parenting tips.