People with mild cognitive impairment are at higher risk of developing dementia if they have diabetes or psychiatric symptoms such as depression, finds a new review led by UCL researchers.
Mild cognitive impairment (MCI) is a state between normal ageing and dementia, where someone's mind is functioning less well than would be expected for their age. It affects 19% of people aged 65 and over, and around 46% of people with MCI develop dementia within 3 years compared with 3% of the general population.
The latest review paper, published in the American Journal of Psychiatry, analysed data from 62 separate studies, following a total of 15,950 people diagnosed with MCI. The study found that among people with MCI, those with diabetes were 65% more likely to progress to dementia and those with psychiatric symptoms were more than twice as likely to develop the condition.
"There are strong links between mental and physical health, so keeping your body healthy can also help to keep your brain working properly," explains lead author Dr Claudia Cooper (UCL Psychiatry). "Lifestyle changes to improve diet and mood might help people with MCI to avoid dementia, and bring many other health benefits. This doesn't necessarily mean that addressing diabetes, psychiatric symptoms and diet will reduce an individual's risk, but our review provides the best evidence to date about what might help."
The Alzheimer's Society charity recommends that people stay socially and physically active to help prevent dementia. Their guidelines also suggest eating a diet high in fruit and vegetables and low in meat and saturated fats, such as the Mediterranean diet.
"Some damage is already done in those with MCI but these results give a good idea about what it makes sense to target to reduce the chance of dementia," says senior author Professor Gill Livingston (UCL Psychiatry). "Randomised controlled trials are now needed."
Professor Alan Thompson, Dean of the UCL Faculty of Brain Sciences, says: "This impressive Systematic Review and meta-analysis from The Faculty of Brain Science's Division of Psychiatry underlines two important messages. Firstly, the impact of medical and psychiatric co-morbidities in individuals with mild cognitive impairment and secondly, the importance and therapeutic potential of early intervention in the prevention of dementia. Confirming these findings and incorporating appropriate preventative strategies could play an important part in lessening the ever-increasing societal burden of dementia in our ageing population."
Original story here.
Diet And Weight Loss News — Sciencedaily
— Courtesy "Science News Daily" (ScienceNewsDaily.com)
[wpramazon asin="B00BZCTX8C"]

Zone: Big Ball Workout Format: DVD Genre: Fitness Year: 2001 Release Date: 2001-10-23
List Price:
Price: 16.58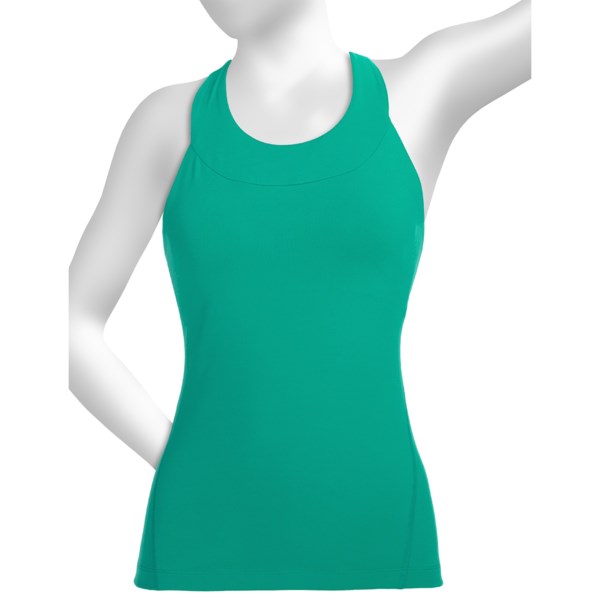 CLOSEOUTS . Yoga enthusiast or cardio queen, Lucy's Summer Balance Power tank top is your soon-to-be favorite workout shirt. With a supportive, molded-cup built-in bra and a trim-fitting, supersoft Supplexand#174; nylon, it's made to see you through the best — and worst — parts of your active day with flying colors. Available Colors: PLUMERIA, MERMAID. Sizes: S, XL, XS.
Price: $ 59.00
Sold by Sierra Trading Post


The North Face Reaxion Short Sleeve Workout Short for women provides excellent moisture management with a comfortable cotton feel, perfect for in-the-gym training. Soft, ultra light fabric Relaxed fit Set-in sleeves Locker loop Pop color logo / Drop-tail hem Center Back : 24″ Fabric : 140 g/m2 100% polyester jersey Size XL Color TNFBlack
List Price: $ 24.95
Price: $ 14.97
---
---
Does your child get enough exercise? You can get your children more active with these 5 fun parenting tips.