Sometimes when we train we try to get too fancy. We forget the simple exercises that can hit multiple body parts at once. Compound exercises, for example, allow you to "use the heaviest load possible, involve multiple joint articulations and stimulate a large amount of muscle mass," explains Eric Cressey, president of Cressey Sports Performance. "As an added bonus, the majority of these movements are performed [from a] standing position, meaning that you will need to display proper control of your body. Compound exercises are also more likely to increase your anabolic response to training, which is paramount when you're trying to increase lean muscle tissue." 
Compound exercises address many actions at once, making them both efficient and effective. Here are some of the best compound exercises to add to your workout. 
1. Hip Hinge or Deadlift
This compound movement targets the forearms, lats, glutes, hamstrings, core stabilizers and upper-, mid- and lower-back. It's an amazing exercise for the whole posterior chain. 
Stand with feet about hip-width apart. Make sure you are close enough to the bar. Drive your hips back. Take tension out of the bar. Brace your core, keep tension in the lats and the knees soft as you push your heels into the floor. As the bar approaches the knees, think about shooting your hips into the bar. Finish in a tall stand while clenching your glutes. 
2. Squat
This exercise enhances mobility in the hips and ankles, and challenges core stabilizers, posterior chain, lower legs and quads. Through lack of soft-tissue work, faulty movements, mobility issues and muscle weaknesses, many people struggle to perform a deep squat, but ideally, you want to work toward achieving a full, deep squat. 
Stand with feet shoulder-width apart. Dial your feet into the floor, activating your hips. Control the downward, or eccentric phase toward the floor—don't let gravity lower you down. Move the tailbone toward the floor, while maintaining a tall, engaged torso. Push the floor away and rise to stand, fully extending. 
3. Loaded Carries
This exercise targets grip, shoulders, back, core stabilizers, arms and legs—in other words, it's a full-body exercise that is also very functional. You can perform loaded carries with dumbbells, buckets of water, kettlebells, sandbags, trap bars, etc. Just be sure the load is heavy. 
Brace your core and bend down and grab two of the heavy implements you will be using and walk as far as
… Continue reading here.
Fitnovatives Blog — Courtesy "American Council On Exercise" (ACEfitness.org)
Christian Dance Exercise is about dancing your way to fitness to a christian theme. This 26 minute clip features a warm up, dance exercise segment called Giv…
[wpramazon asin="B008ERUWSQ"]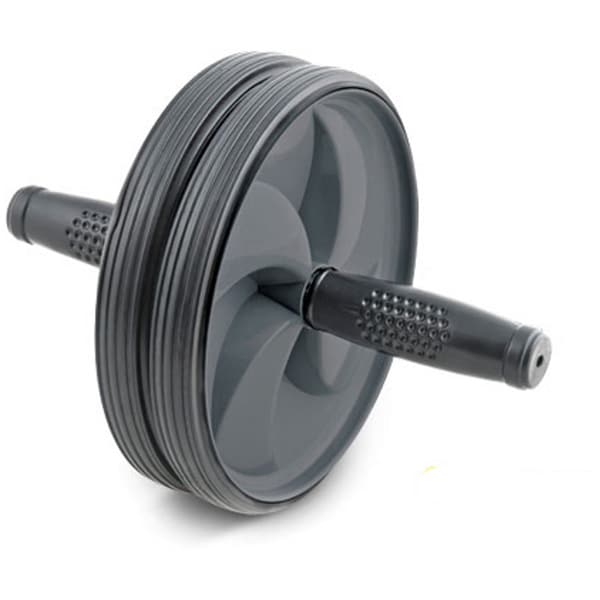 Roll your way to a solid midsection and a trim waistline with the ZoN Exercise Wheel. The ZoN Exercise Wheel is designed to build strength in the abdominals, arms, shoulders, chest and back. This handy wheel also helps take inches off your waistline. At the gym or in your home, the exercise wheel is an easy to use piece of exercise equipment that can be used by beginners as well as experienced fitness pros. Dual rolling, non-slip wheels and comfortable, no-slip grip handles allows you to concentrate on the development of the core muscle groups. Molded plastic disc wheels non-slip for non-slip stability Easy to assemble Brand: ZoN Model: ZNBK-EXWHL Materials: Plastic Color: Black Dimensions: 7.6 inches high x 7.55 inches wide x 3.32 inches deep Weight: 1 pound
List Price:
Price: 20.42

Bring a giant piece of the beach home for your pet hermit crab! The Giant Little Crab Shack is a complete hermit crab habitat-just add food and water. Includes a built-in storage bin, two pounds of seashore sand, little crab climber, two palm trees, corner food dish, starfish sponge, and little crab mister. The Little Crab Climber is a great climbing exercise for Hermit Crabs while The Little Crab Starfish Sponge keeps the home humid. The Little Crab Mister allows you to mist your hermit crab's home often to maintain proper humidity. The Little Crab Storage Bin keeps all of the important little crab essentials like extra food, treats and shells securely stored. Plastic and wire combination keeps Hermit Crabs warm and safe while providing a fresh breeze.
Price: $ 34.99
Sold by PetSmart
---
---
If you are searching for a proven means to attain a healthy body in a healthy mind, then this time-tested system is for you. It is intensively researched and molded into a combined system by the Indian gurus down the ages. Be it spiritual, mental or physical, this technique can be practiced by anybody at […]