The adage 'you are what you eat' has been around for years. Now, important new research provides another reason to be careful with your calories.
Neuroscientists at NYU Langone Medical Center have shown that calorie-reduced diets stop the normal rise and fall in activity levels of close to 900 different genes linked to aging and memory formation in the brain.
In a presentation prepared for the Society for Neuroscience annual meeting in Washington, D.C., on Nov. 17, researchers say their experimental results, conducted in female mice, suggest how diets with fewer calories derived from carbohydrates likely deter some aspects of aging and chronic diseases in mammals, including humans.
"Our study shows how calorie restriction practically arrests gene expression levels involved in the aging phenotype — how some genes determine the behavior of mice, people, and other mammals as they get old," says senior study investigator and NYU Langone neuroscientist, Stephen D. Ginsberg, PhD. Ginsberg cautions that the study does not mean calorie restriction is the "fountain of youth," but that it does "add evidence for the role of diet in delaying the effects of aging and age-related disease."
While restrictive dietary regimens have been well-known for decades to prolong the lives of rodents and other mammals, their effects in humans have not been well understood. Benefits of these diets have been touted to include reduced risk of human heart disease, hypertension, and stroke, Ginsberg notes, but the widespread genetic impact on the memory and learning regions of aging brains has not before been shown. Previous studies, he notes, have only assessed the dietary impact on one or two genes at a time, but his analysis encompassed more than 10,000 genes.
Ginsberg, an associate professor at NYU Langone and its affiliated Nathan S. Kline Institute for Psychiatric Research, says the research "widens the door to further study into calorie restriction and anti-aging genetics."
For the study, female mice, which like people are more prone to dementia than males, were fed food pellets that had 30 percent fewer calories than those fed to other mice. Tissue analyses of the hippocampal region, an area of the brain affected earliest in Alzheimer's disease, were performed on mice in middle and late adulthood to assess any difference in gene expression over time.
Funding support for the study was provided primarily by the US National Institutes of Health. Corresponding federal grant numbers are RR029893, TR000038, GM007238, R01 AG043375, P01 AG014449, and P01 AG017617. Additional funding support was provided by Alzheimer's Association grant IIRG-12-237253.
Besides Ginsberg, other NYU Langone researchers involved in these experiments were lead study investigator Marissa Schafer, PhD; and co-investigators Igor Dolgalev, MS, and Adriana Heguy, PhD.
Story Source:
The above story is based on materials provided by
… Continue reading here.
Diet And Weight Loss News — Sciencedaily
— Courtesy "Science News Daily" (ScienceNewsDaily.com)
Workout Music – Workout Music Video.
Video Rating: 4 / 5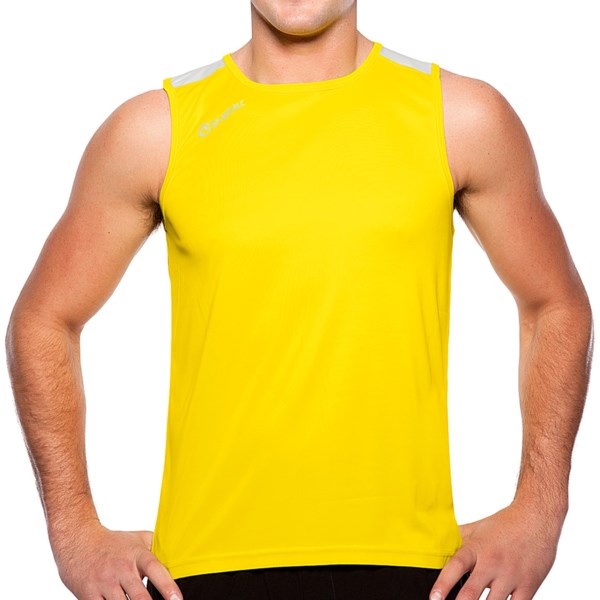 CLOSEOUTS. Smooth, moisture-wicking fabric and mesh panels on the upper back and shoulders make Sporthill's Siskiyou tank top a great choice for hot weather workouts and serious gym sessions. Available Colors: DUSK/SILVER, MAIZE/SILVER, CHILIPEPPER/SILVER. Sizes: S, M, L, XL, 2XL.
Price: $ 38.00
Sold by Sierra Trading Post[wpramazon asin="B00JMHCPAA"]
---
---
If you want to lose weight, you're not alone. More than half of Americans desire to shed pounds, according to Gallup. This goal inspires people to take action in many ways, from increasing exercise to modifying meals. One thing many people do is skip breakfast in order to lower calorie intake. While this may seem […]