Strength training is an important part of improving your overall fitness, and for women, it can mean much more. In addition to numerous health benefits, adding weights to your routine can become a form of personal development that builds strength in all areas of life. Join us over the next two weeks as we celebrate strength training and the strength of all women, no matter their size or life circumstance.
---
Gone are the days where endless cardio was the answer to improve your body composition. Today, there is no question that weight training is imperative for fat loss, strength gains, bone-density improvements, etc. But the gym can be an intimidating place, especially for women who are new to resistance training. Free weights, barbells and cable machines all look like torture devices to a newcomer, and the fear of "looking silly" or like you don't know what you're doing may hold you back. Here are a few tips and six beginner exercises targeting each major muscle group to get you started.
Remember…
-Don't be afraid of what you may look like to other people while exploring new equipment. Most people training in the gym are way too focused on themselves to really notice anything else. That's the great part about self-improvement—you tend to be self-absorbed in the moment, which is exactly how it should be!
-At some point, everyone in that gym picked up a weight or got on a new machine for the first time. You have to start somewhere, so the sooner you start, the sooner you will be an advanced exerciser and able to help someone else new with a few tricks.
-People with a passion for fitness will not judge. Every January, I hear excuses about how people will not start exercise yet because they do not want to look like "a New Year's resolutioner." Those of us with a drive, motivation and passion for fitness will be the first to tell you that seeing new people in the gym is motivating to us! It means that you are ready to take that step to get healthier. Anyone who gets upset at new people in the gym is not worth your time. Fitness is not exclusive, nor is it a privilege. It needs to be a priority. So when I see new people in the gym, I get a little happier, because that is one less person who will suffer the consequences of being unhealthy due to weight or inactivity. Plus, exercise improves your mood in the long run, and this world could use more happiness.
PROGRAMMING
For your first time in the gym, choose a weight that is
… Continue reading here.
Fitnovatives Blog — Courtesy "American Council On Exercise" (ACEfitness.org)
Dr Melanie Salmon explains how TRE can be used to aid recovery from Sport related injuries and operations. Trauma Release Exercise is gaining ground in South…
Video Rating: 4 / 5


This durable vinyl floor mat provides superior protection beneath treadmills, bikes, weight benches, steppers and more.WARNING CALIFORNIA RESIDENTSPlease see the linked Prop 65 Warning for this product.
List Price: $ 34.99
Price: $ 34.99
[wpramazon asin="B002QGO5YS"]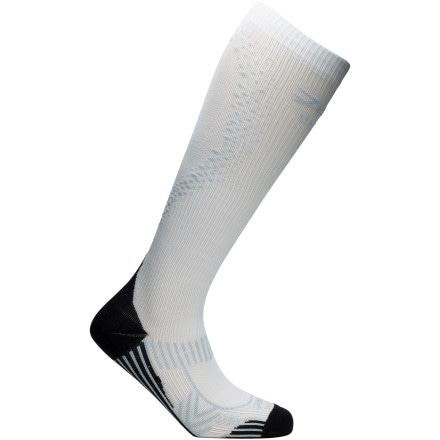 As any professional athlete will tell you, maximizing your recovery is just as important as maximizing your training. However, Zoot's new Ultra 2. 0 CRx Compression Socks strike two chords harmoniously at once. These socks feature an mmHg of 18-30, making them sufficient for recovery, without being to tight for active use. So, you're able to lessen your recovery time before you even get there. The socks were constructed with ZOOT's hallmark BioWrap fit, which provides anatomically designed areas of compression in order to stabilize your calf muscles and to support your Achilles tendon during exercise. After all, compression fabrics stabilize muscles in order to reduce damage during exercise. However, that's only one part of the compression story. These socks provide a graduated compression with ZOOT's new NanoGLIDE fabric. Graduated in its design, this material is made to compress the most at your foot and ease up as it gets closer to your calf. This forces blood flow from the bottom of your legs back to your heart. Essentially, this puts pressure on the muscles, arteries, and veins that are farthest away from the heart, ultimately forcing the body to circulate blood through narrower circulatory channels. So, almost like kinking a hose, it creates arterial pressure, and like when you finally release the kink, blood circulates faster to the heart. This accelerates recovery, by providing more oxygenated blood cells to the oxygen-deprived muscle groupings. On top of stellar recovering properties, NanoGLIDE helps to reduce blistering and hot spots at the toe box and heel. And to keep everything nice and cool, ZOOT placed its lightweight and highly-breathable AirZONE fabric atop the foot. The Zoot Ultra 2. 0 CRx Compression Socks are available in the colors Black/graphite, Black/safety yellow, Safety Yellow/black, and White/graphite and in the sizes Three, Four, and Five. Please note that sizing is based upon calf circumference, so we recommend that you refer to th…
List Price:
Price: 59.95

A fun, delicious way to support your dog's active lifestyle with five times more glucosamine and chondroitin than leading functional jerky treats.
Price: $ 9.99
Sold by www.onlynaturalpet.com
---
---
Does your child get enough exercise? You can get your children more active with these 5 fun parenting tips.