Physical exercise has many beneficial effects on human health, including the protection from stress-induced depression. However, until now the mechanisms that mediate this protective effect have been unknown. In a new study in mice, researchers at Karolinska Institutet in Sweden show that exercise training induces changes in skeletal muscle that can purge the blood of a substance that accumulates during stress, and is harmful to the brain. The study is being published in the journal Cell.
"In neurobiological terms, we actually still don't know what depression is. Our study represents another piece in the puzzle, since we provide an explanation for the protective biochemical changes induced by physical exercise that prevent the brain from being damaged during stress," says Mia Lindskog, researcher at the Department of Neuroscience at Karolinska Institutet.
It was known that the protein PGC-1a1 (pronounced PGC-1alpha1) increases in skeletal muscle with exercise, and mediates the beneficial muscle conditioning in connection with physical activity. In this study researchers used a genetically modified mouse with high levels of PGC-1a1 in skeletal muscle that shows many characteristics of well-trained muscles (even without exercising).
These mice, and normal control mice, were exposed to a stressful environment, such as loud noises, flashing lights and reversed circadian rhythm at irregular intervals. After five weeks of mild stress, normal mice had developed depressive behaviour, whereas the genetically modified mice (with well-trained muscle characteristics) had no depressive symptoms.
"Our initial research hypothesis was that trained muscle would produce a substance with beneficial effects on the brain. We actually found the opposite: well-trained muscle produces an enzyme that purges the body of harmful substances. So in this context the muscle's function is reminiscent of that of the kidney or the liver," says Jorge Ruas, principal investigator at the Department of Physiology and Pharmacology, Karolinska Institutet.
The researchers discovered that mice with higher levels of PGC-1a1 in muscle also had higher levels of enzymes called KAT. KATs convert a substance formed during stress (kynurenine) into kynurenic acid, a substance that is not able to pass from the blood to the brain. The exact function of kynurenine is not known, but high levels of kynurenine can be measured in patients with mental illness. In this study, the researchers demonstrated that when normal mice were given kynurenine, they displayed depressive behaviour, while mice with increased levels of PGC-1a1 in muscle were not affected. In fact, these animals never show elevated kynurenine levels in their blood since the KAT enzymes in their well-trained muscles quickly convert it to kynurenic acid, resulting in a protective mechanism.
"It's possible that this work opens up a new pharmacological principle in the treatment of depression, where attempts could be made to influence skeletal muscle function instead of targeting the brain directly. Skeletal muscle appears to have a detoxification effect that, when activated, can protect the brain from insults and
… Continue reading here.
Fitness News — Sciencedaily
— Courtesy "Science News Daily" (ScienceNewsDaily.com)
Discover The Secret to Achieving a Rock-Hard Spartan Body: http://www.theworkoutcorner.com/spartan-body-blueprint-yt/ Here are some great back exercises to h…
Video Rating: 4 / 5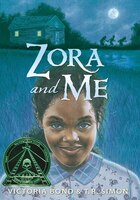 Winner of the 2011 John Steptoe New Talent (Author) Award!Racial duplicity threatens an idyllic African American community in the turn-of-the-century South in a dazzling debut inspired by the early life of Zora Neale Hurston.Whether she's telling the truth or stretching it, Zora Neale Hurston is a riveting storyteller. Her latest creation is a shape-shifting gator man who lurks in the marshes, waiting to steal human souls. But when boastful Sonny Wrapped loses a wrestling match with an elusive alligator named Ghost — and a man is found murdered by the railroad tracks soon after — young Zora's tales of a mythical evil creature take on an ominous and far more complicated complexion, jeopardizing the peace and security of an entire town and forcing three children to come to terms with the dual-edged power of pretending. Zora's best friend, Carrie, narrates this coming-of-age story set in the Eden-like town of Eatonville, Florida, where justice isn't merely an exercise in retribution, but a testimony to the power of community, love, and pride. A fictionalization of the early years of a literary giant, this astonishing novel is the first project ever to be endorsed by the Zora Neale Hurston Trust that was not authored by Hurston herself.
List Price:
Price: 20.00

Sound Innovations: Ensemble Developmentis a valuable resource for helping your students grow in theirunderstanding and abilities as ensemble musicians. It contains 412exercises, including more than 70 chorales by some of today's mostrenowned concert band composers. An assortment of exercises is groupedby key and presented in a variety of intermediate difficulty levels. Where possible, several exercises in the same category are provided toallow variety, while still accomplishing the goals of that specific typeof exercise. You will notice that many exercises and chorales areclearly marked with dynamics, articulations, style, and tempo forstudents to practice those aspects of performance. Other exercises areintentionally left flexible for the teacher to determine how best to usethem in facilitating and addressing the needs and goals of theirensemble. Whether your students are progressing through exercises tobetter their technical facility, or challenging their musicianship withbeautiful chorales, this book can be used after any band method or as asupplement to performance music. Contains chorales composed by RolandBarrett, Andrew Boysen, Ralph Ford, Rossano Galante, Robert Sheldon, Todd Stalter, Randall Standridge, and Michael Story.
Price: $ 8.99
Sold by Cascio Interstate Music[wpramazon asin="B000PRMO5M"]
---
---
If you want to lose weight, you're not alone. More than half of Americans desire to shed pounds, according to Gallup. This goal inspires people to take action in many ways, from increasing exercise to modifying meals. One thing many people do is skip breakfast in order to lower calorie intake. While this may seem […]