Do your clients struggle to find time to train? When life gets busy, the first thing many people drop is their workout. "I don't have time. I'm too busy." Many people believe that unless they have an hour to work out they might as well just skip their workout and wait until they have time. The irony.
Long-time fitness pro and educator Elizabeth Andrews blows this argument out of the water with a full-body workout using a 25-40 pound Ultimate Sandbag Power Bag that takes less than 30 minutes. Using Ultimate Sandbags (USB) not only humbles you, they also challenge your strength, stability, balance and mobility, while stressing the neuromuscular system and working the muscles in all planes of motion. In other words, you get a lot of bang for your buck! And you know what that means: Efficiency, with a high metabolic demand. A win-win!
Lateral Lunge to Overhead Press With Single Leg Balance (10/8/6/4 ladder concept)
Grab the outside handles and deadlift the USB to the tall position. With both feet facing forward, step to one side and assume a lunge position, keeping the spine tall, shoulders packed and squared (pulling shoulder blades are pulled down and back, using the lats to help stabilize), and the lower tail bone down toward ground. Press off the floor to return to the starting position, cleaning the bag as you move through the pattern. From the starting position, press the bag overhead to extension, bringing one leg up at the same time; hold and balance for one beat. With complete control, lower the bag and leg at the same time. Repeat the pattern on the opposite side. In this sequence, the ladder concept of 10/8/6/4 will be applied. In this case, you'll start with 10 on the right side, then 10 on the left side. You'll then completely 8 on each side, then 6 on each side and so on until the ladder is complete.
High Pull (30 seconds)
Grab the neutral handles and begin in a deadlift position, hips hinging back behind the heels and the core braced. Explode from the hips, trying to "jump" the USB to chest height, with elbows pointing to the sky. Keep the chest lifted and the core braced, being careful not to flex the back. The bag should stay close to the body throughout entire movement.
Rotational Lunge With Hold at Bottom (8-10 reps on each side)
<
… Continue reading here.
Fitnovatives Blog — Courtesy "American Council On Exercise" (ACEfitness.org)
http://www.melioguide.com/free-course Video demonstration of how I use agility drills as a balance exercise for seniors.
Video Rating: 4 / 5


The Everlast 2ft x 6ft Folding Exercise Mat folds for easy storage and transportation.
List Price: $ 54.99
Price: $ 54.99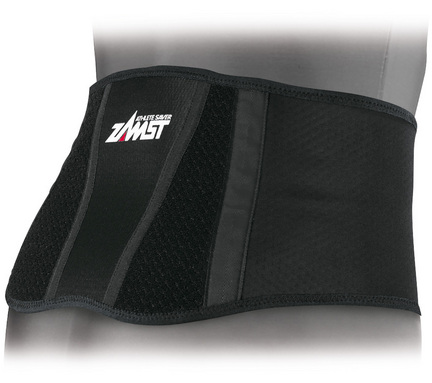 ZW-3 is a light lumbar support. It has a unique styrene mesh material that prevents the belt from sliding up during exercise. A rear pocket holds hot or cold packs. Ideal for light sport activity. Sizes are based on the circumference of the waist at the naval.ZAMST is a pioneer and leading innovator in the world of sport orthoses. Their high quality, technologically advanced braces and supports are designed to provide ultimate functionality while keeping respect for the specificities of athletic movements and limitations. 35 years of medical experience and constant collaboration with doctors, coaches and professional athletes ensure ZAMST products are the most comfortable, effective, and durable support products on the market. Each product is very precisely designed, utilizing up to 22 parts, 18 different materials, and exacting finishing touches to maximize effectiveness and ease of use. They have been the leading brand in Japan for 15 years, and today only ZAMST is able to offer top of the line orthoses designed specifically for athletes.
List Price: 49.99
Price: 49.99

This toy entices cats at playtime with the mouse-shaped design and faux fur material. With catnip inside, this toy provides your pet with hours of fun. Made exclusively for PetSmart. Your cat will pounce for the chance to get this toy at playtime. Made with faux fur materials, the Grreat Choice Faux Fur Mouse with Tail Cat Toy is mouse-shaped and features a long tail for an exciting design. The toy contains catnip to entice your pet during hours of fun. Ideal for cats Faux fur material excites cats for hours of play and exercise Contains enticing catnip Mouse-shaped design with a face and tail add excitement to playtime
Price: $ 1.19
Sold by PetSmart
---
---
If you are searching for a proven means to attain a healthy body in a healthy mind, then this time-tested system is for you. It is intensively researched and molded into a combined system by the Indian gurus down the ages. Be it spiritual, mental or physical, this technique can be practiced by anybody at […]