Scientists at the University of Southampton have shown that although some studies find diet can enhance the effects of exercise to prevent muscle loss in later life, current evidence about what works is inconsistent.
Between the ages of 40 and 80, an estimated 30 to 50 per cent of muscle mass is lost, resulting in lower strength and less ability to carry out everyday tasks. This process — known as sarcopenia — is common and clearly linked to frailty and poorer health in older people. The associated health care costs are substantial.
Exercise training and diet supplementation have been shown to be effective in preventing sarcopenia in some studies, but little is known about the combined effects of training with supplements, particularly in older people.
In the study, published in Clinical Interventions in Aging, scientists from the Medical Research Council (MRC) Lifecourse Epidemiology Unit at the University of Southampton carried out a review of combined diet and exercise training trials in men and women aged over 65 years old. Almost 5,000 scientific articles were screened, with more than 100 reviewed in detail and 17 of these were included in the review. The review shows that findings differ across studies and suggests more research is needed.
Professor Sian Robinson, who led the review, says, "Poor diets and being physically inactive are common in older age. Understanding the benefits of maintaining sufficient levels of physical activity and diet quality to prevent sarcopenia is therefore a priority.
"Although some studies have found enhanced effects of exercise training when combined with diet supplementation, our review shows that current evidence is incomplete and inconsistent. Further research to determine the benefits of supplementation and exercise training for older people is therefore needed."
Professor Cyrus Cooper, Professor of Rheumatology and Director of the MRC Lifecourse Epidemiology Unit, adds: "This study is part of an important programme of research at the MRC Lifecourse Epidemiology Unit that aims to improve our understanding of the effects of environment and lifestyle on musculoskeletal health and the process of aging."
Professor Avan Aihie Sayer, Professor of Geriatric Medicine at the MRC Lifecourse Epidemiology Unit who oversaw the work, comments: "Sarcopenia is now recognised as a major clinical problem for older people. Gaining insights into the effects of lifestyle on losses of muscle mass and strength will be essential for the development of future public health strategies to promote better health in later life."
The study Prevention and optimal management of sarcopenia: A review of combined exercise and nutrition interventions to improve muscle outcomes in older people was funded by the Medical Research Council.
… Continue reading here.
Diet And Weight Loss News — Sciencedaily
— Courtesy "Science News Daily" (ScienceNewsDaily.com)

Aktivitet:Forn?jelse Sport,Racing,Fitness,Fiskeri,Jagt,Boksning,Campering Vandring,L?b,Pilates,Motorcykel,Yoga Danse Sko,Langrend,Cykling; Type:Toppe; Stofmateriale:Polyester; K?n:Unisex; Funktion:wicking,Hurtigt?rrende,?ndbart,Begraenser bakterier; Anledning:Forn?jelse Sport,?velse,Ydeevne,Udend?rs; St?rrelse:XXL,XL,L,M; Saeson:Sommer,For?r; AErmelaengde:Kort AErme; Vaegt (kg):0.15; Pas p? Mig:Maskinvask; Top Laengde:regelmaessig; Brystbeklaedning (cm):M:102,L:104,XL:108 XXL:112; Maerke:Arsuxeo; Elasticitet:Uelastisk
List Price: 143.0
Price: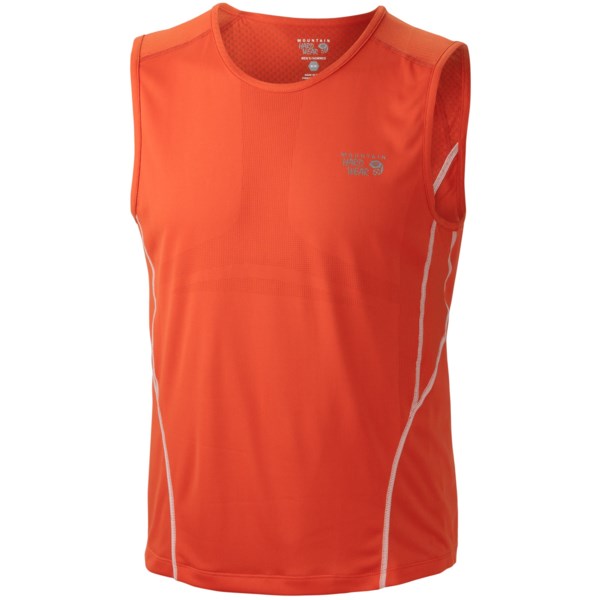 CLOSEOUTS. For runs on scorching-hot days, Mountain Hardwear's Way2Cool tank top is made of super-light, moisture-wicking mesh with strategically positioned cooling yarns to proactively cool you down. Available Colors: ZOUR, WHITE, STATIC BLUE, STATE ORANGE. Sizes: S, M, L, XL, 2XL.
Price: $
Sold by Sierra Trading PostThis is a review of Big Mike's Fitness Anti-Burst Stability Ball (White, 55 cm). I hope you find it helpful...
Professional grade exercise balance ball
Anti-burst: made with thick and durable materials
Helps to increase core balance and abdominal strength
Easy to clean, does not contain any heavy metal elements
Great for all fitness levels
The Big Mike's Fitness anti-burst slip resistant stability ball combines anti-slip technology with tasteful design to make an excellent slip-resistant product. Big Mike's Fitness stability ball uses thick and durable material for ultimate support. Incorporate a stability ball into your workout routine to increase balance and core strength.
Read the original review here...
Price:
What is your opinion of
Big Mike's Fitness Anti-Burst Stability Ball (White, 55 cm)
? Please leave a comment below.
Click here for reuse options!


Copyright 2015 HealthNutFitness
Click here for more information about 'Can diet and exercise prevent muscle loss in old age? Maybe not'.