Alcoholism takes a toll on every aspect of a person's life, including skin problems. Now, a new research report appearing in the April 2015 issue of the Journal of Leukocyte Biology, helps explain why this happens and what might be done to address it. In the report, researchers used mice show how chronic alcohol intake compromises the skin's protective immune response. They also were able to show how certain interventions may improve the skin's immune response. Ultimately, the hope is that this research could aid in the development of immune-based therapies to combat skin infection in people who chronically consume alcohol.
"The clinical association between alcoholism and severe skin infection is well established," said Corey P. Parlet, Ph.D., a researcher involved in the work from the Department of Pathology at the University of Iowa, Carver College of Medicine, Iowa City, Iowa. "The ability to experimentally model skin immune deficiencies that occur in chronic alcoholics opens up new avenues to test immune-based therapies to better protect this population and thereby limit the spread of infectious disease to the broader community as well."
To make their discovery, scientists administered either drinking water consisting of a 20 percent ethanol/water solution or plain water. After 12 weeks on this fluid regimen, with a regular solid food diet, infection outcomes and host defense responses were assessed in mice that were given a skin infection with Staphylococcus aureus (S. aureus). They found that ethanol-consuming mice demonstrated increased illness, including greater weight loss, larger skin lesions and increased bacterial burden. The exacerbation of clinical disease corresponded with an inability to maintain immune cell numbers and activity at the site of infection, especially neutrophils, which are required to heal the infection. Interleukin-17 normally promotes the entry of neutrophils into the skin and their function there. This molecule was reduced in the skin of ethanol-consuming mice. By restoring IL-17 levels, the skin injury in mice was reduced and bacterial clearance defects were improved.
"Co-morbidities associated with chronic alcohol consumption often receive less research attention, yet have significant impact on overall quality of life, healthcare costs and potential infectious disease transmission," said John Wherry, Ph.D., Deputy Editor of the Journal of Leukocyte Biology. "These new studies, together with greater understanding of how to clinically manipulate IL-17 mediated immune responses may lead to new treatment opportunities for alcoholism-associated skin infections."
Original story
here.
Diet And Weight Loss News — Sciencedaily
— Courtesy "Science News Daily" (ScienceNewsDaily.com)
The Best Aesthetic Natural Bodybuilding Motivation 2015 – Fitness Aesthetics HD.
This is a review of
Vitamin C serum 22 by serumtologie Anti Aging - 1.15 oz
. I hope you find it helpful...
PROFESSIONAL GRADE: Unlike similar skin products, serumtologie contains 22% Vitamin C in our serums
DERMATOLOGIST TRUSTED: Highly concentrated vitamin C is stable and delivers anti-aging treatment
100% VEGAN: Featuring many natural & organic ingredients, gentle on skin & won't cause irritation
ALL SKIN TYPES: Sensitive, acne prone and aging skin can benefit from daily use of vitamin C serum
CLIENT'S SAY: "Best serum I have ever used, and I have tried them all!" "Exceeded my expectations!"
"Great product, and I am not a 'product' person!" "Dramatic improvement in just days!" "With the smooth texture and quick absorption rate, this is my new go-to product!" C serum 22. s?rumtologi? Vitamin C 22 facial serum is a painstakingly formulated skin care product that has the highest concentration levels of clinically proven ingredients, and is designed to be safe, effective, and non irritating to the skin. Our serum provides many benefits to the skin including hydration, skin softening and brightening, reducing the appearance of fine lines and wrinkles, and protection from damaging effects of the sun. Our professional grade serum contains 22% Vitamin C, (which is anywhere from 10-45% more than our competitors), and is blended with h Click to
Read the full review here...
List Price: $ 75.00
Price: $ 35.00
What is your opinion of ? Feel free to leave your opinion below.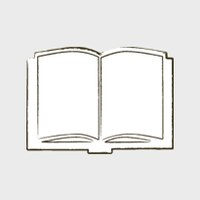 I''m the man of the hour, Superstar Billy Graham told his audiences, the man with the power. Too sweet to be sour!Despite years of devastating health issues (a long history of drug abuse led to a liver transplant in 2002), the man regarded as one of the most influential professional wrestlers of the past thirty years still flaunts the same optimism that made his interviews as compelling as his matches. In Tangled Ropes, his autobiography, Graham remembers his victories — and his setbacks — on both the wrestling and the evangelism circuits in vibrant detail.At his core, Graham is still Wayne Coleman, the artistic, curious boy who escaped the wrath of his disabled father in post-war Phoenix through painting, sports, and bodybuilding. When his photo appeared in a bodybuilding magazine, the young man caught the attention of a family in Texas who began praying for his soul. Soon, Wayne found religion at a revival meeting, then mortified his parents as he left home to bend steel, rip phone books in half, and preach the Gospel on the back roads of America.Because of his natural athleticism, Wayne held a series of jobs — from bouncer to boxer, from repo man to football player. However, it was under the training of the Mentor of Mayhem, Stu Hart, that the wrestler was revealed. Then the fading headliner Dr. Jerry Graham bleached Wayne''s hair blond and transformed him into an in-ring brother. Still reverent of men of faith, Coleman became Billy Graham, after the preacher. Graham completed the package with his golden tan and enormous pythons, a succession of color-coordinated outfits and jive-talking — a persona imitated by countless wrestlers, including Hulk Hogan and Jesse The Body Ventura.The Superstar''s greatest wrestling achievement came in 1977, when he took the World Wide Wrestling Federation Championship from Bruno Sammartino. He held the prize for nearly a year — the first wrestling villain to do so. But after he lost the title to wholesome Bob Backlund, Graham fell into a deep depression. He disappeared from the business, squandering his money and losing himself in a haze of drugs.In Tangled Ropes — co-written with Keith Elliot Greenberg — Superstar Billy Graham tells a story that transcends his life in the wrestling profession, offering candor, nostalgia, inspiration, and humor. Graham''s narrative is supplemented by anecdotes from personalities like Vince McMahon, Jesse Ventura, Ivan Koloff, Ric Flair, Dusty Rhodes, and California governor Arnold Schwarzenegger.
List Price:
Price:


Original Archive Photo from the Chicago Tribune archive, originally filed under Bodybuilders. Approximate size is 8 x 10 inches. Photographer was not captured. Comes with a serialized Certificate of Authenticity.
List Price: $ 14.99
Price: $ 14.99

Click here for reuse options!


Copyright 2015 HealthNutFitness
Click here for more information about 'Restoring IL-17 may treat skin infections related to chronic alcohol consumption'.